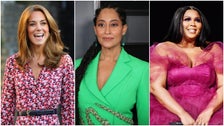 Celebrities often talk about the "village" it takes to get them, above-average-looking people, ready for an event. But it's for good reason: Hairstylists and makeup artists work tirelessly behind the scenes to create aesthetically pleasing masterpieces, from the subtle and delicate to the wild and outrageous.
A few of those looks — 25, to be exact — sparkled a bit more brightly in our 2019 memories than others. We thought it only fitting to pay homage to the talented artistry and eye-catching results ― and we don't just mean Billy Porter's Met Gala glam.
Check out 25 of our must-see beauty moments from 2019 below.
Credit: Source link