The Christian Council of Ghana is expected to hold a week-long non-denominational prayer and fasting programme to pray ahead of peaceful elections in Ghana.
The national week of fasting and prayer is scheduled to take place from Wednesday, November 25 to Sunday, November 29, 2020, in churches across the country.
The national week of fasting will be under the theme "Seek peace and pursue it" and will be climaxed with a peace rally across the country.
All Christians in Accra will gather at the Perez Dome while those in the other regions will gather at a church auditorium in their respective regions for the rally.
A statement from the Council said, "the day will be used to proclaim peace for Ghana."
"All flagbearers will be called upon to affirm their commitment to peaceful elections," the statement added.
Peace campaign
The Council earlier launched the 'Say Yes to Peace' campaign in pursuit of violent-free elections come December 7.
The Council in its quest to promote peace during and after the elections set up a twenty-one-member eminent person group to engage various stakeholders and players during elections to help ensure order in the country.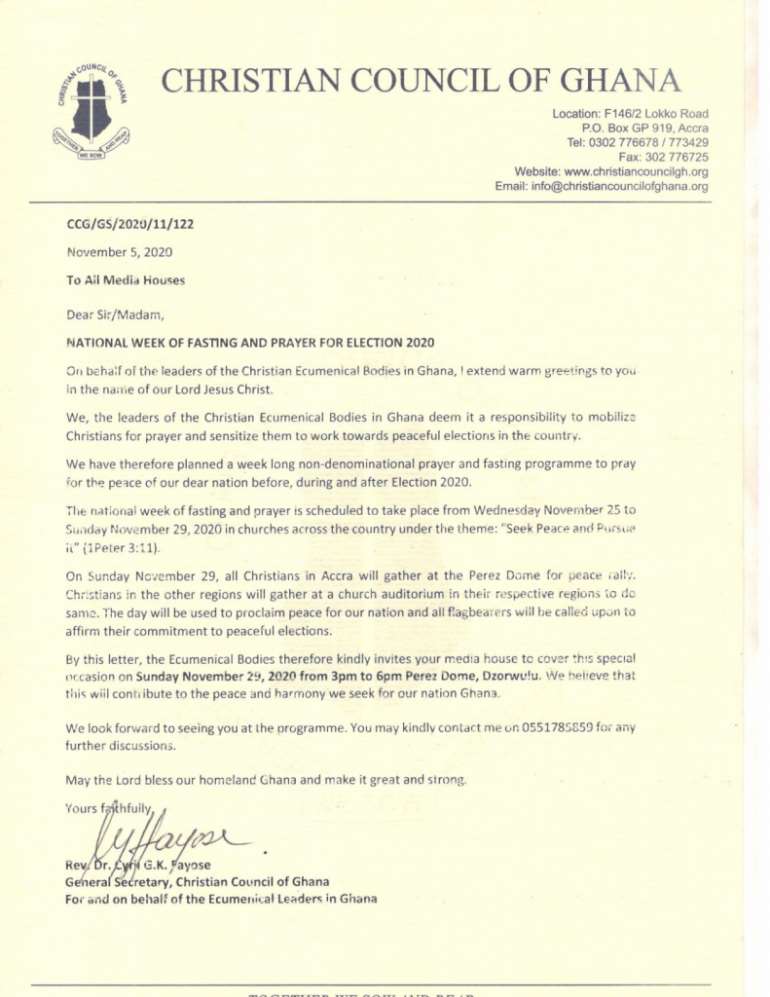 —citinewsroom
Credit: Source link