Elin Group has signed a firm purchase agreement for a trio of De Havilland Canada Dash 8-400 turboprops to support oil and gas operations.
Headquartered in Nigeria, Elin has diverse business interests which also span the real-estate, power-generation, agriculture, mining, maritime and aviation sectors, notes De Havilland.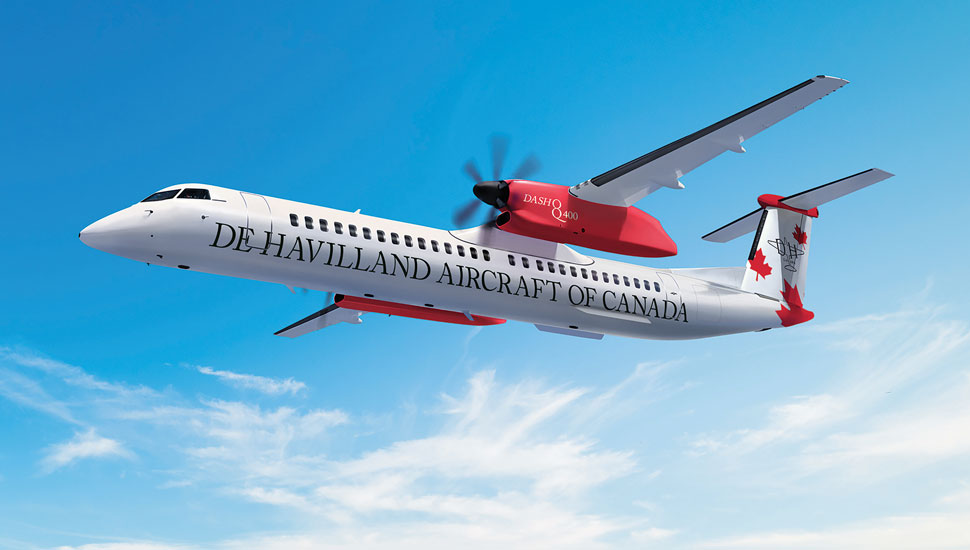 The airframer last month won its first order since acquiring the turboprop programme, then branded as the Q400, from Bombardier. That order, for a single aircraft, likewise came from an African customer: the Tanzania Government Flight Agency, acting on behalf of flag carrier Air Tanzania.
Elin managing director Caroline Pritheesh credits the Dash 8-400 with "speed, comfort and versatility", which "superbly meet our requirements as we look at opportunities to support Nigeria's resource sector, particularly for oil and gas operations".
Citing the turboprop's history with Nigerian operators, she adds: "We have seen how this aircraft can support our diverse operational requirements."
Nigerian companies Aero Contractors and Arik Air have operated the turboprop type, Cirium fleets data shows.
Africa is a "showcase market for the Dash 8-400", states De Havilland Canada chief operating officer Todd Young, adding: "The aircraft's speed, hot-and-high performance and higher payload capabilities bring significant advantages to new markets within the continent."
Young promises "further announcements" over the course of the Dubai air show now under way – some specific to the Middle Eastern market and others to Africa.
He notes that, following the transition of the turboprop programme on 1 June, De Havilland Canada has built a dedicated sales and marketing organisation "fully focused" on the Dash 8-400, contrasting this with Bombardier's integrated sales team which handled all its products.
While the turboprop has "fortress markets" in North America and Europe, there are opportunities to "do a lot better" in Southeast Asia, where the competition has "done well", Young acknowledges.
De Havilland Canada is also hopeful that it can "get back into" the US market, he adds. There, the manufacturer is pitching the Dash 8-400 as a replacement for 50-seaters.
Credit: Source link