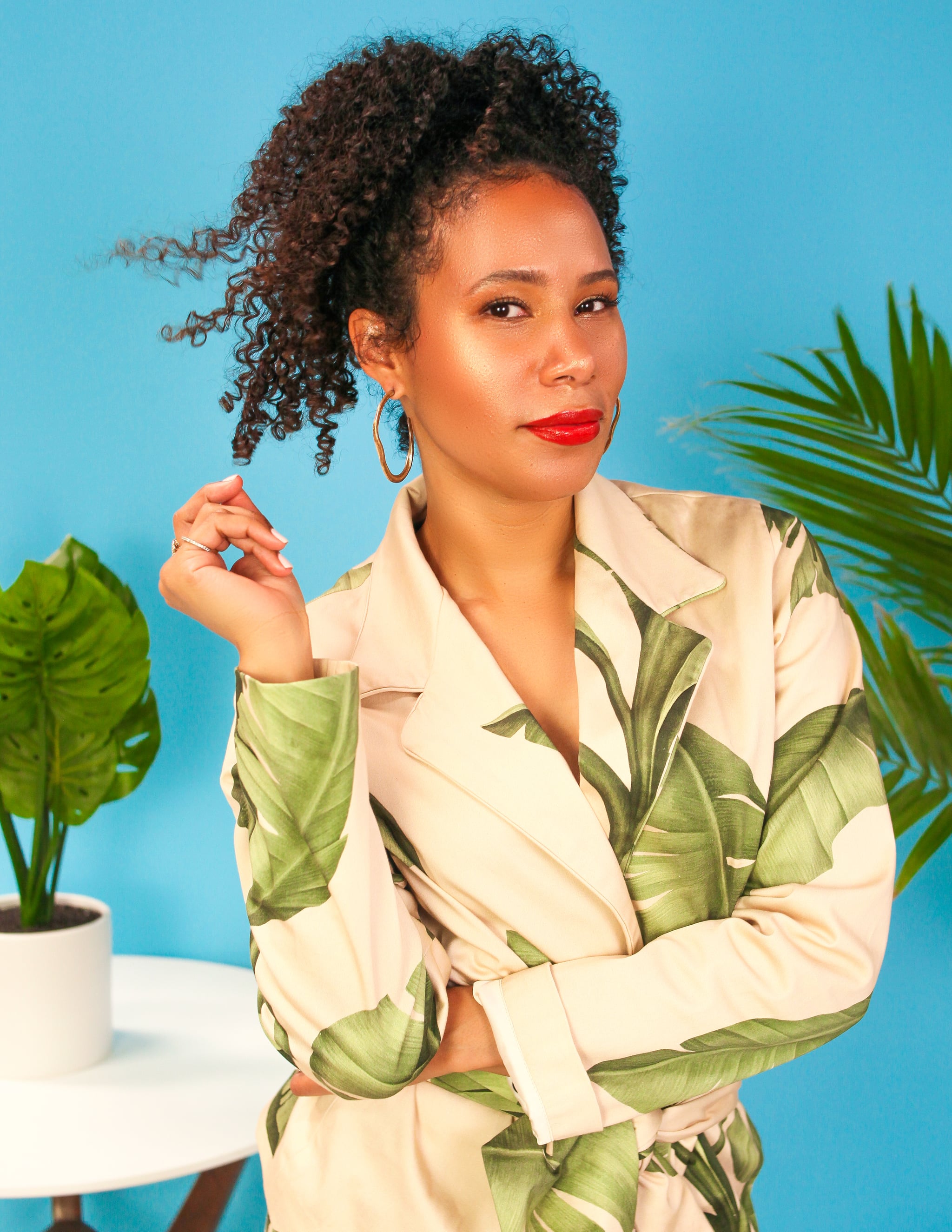 Learning to embrace her natural curls has been a long journey for Lulu Cordero. The young Dominicana has had her fair share of experiences revolving around her hair. As a young girl, she found that styling her own curls was time consuming. Lulu's mother figured a relaxer was an ideal option that would make getting ready in the morning easier and quicker. In the Dominican Republic, getting a relaxer is common practice to help make hair "more manageable" and can even sometimes be a rite of passage for girls as young as 9 years old. "You're committing to having your roots stretched every month, depending on how quickly your hair grows," Lulu told POPSUGAR. But after years of getting relaxers, Lulu wanted a cleaner, greener lifestyle, and so she took the plunge and waved goodbye to relaxers forever.
The process of getting her curls back was difficult. After experiencing burns and scarring on her hairline from the relaxers' tough chemicals, Lulu was left with a form of alopecia. It didn't help that she also received negative comments from others telling her to fix her pajón, claiming she would never get a job with how her hair looked naturally. But she remembered her mother's encouraging words like "tu eres una negra bella" and "tienes que ser orgullosa."
Curly-haired women can agree that trying a ton of products is the norm. Every curl is different, and finding products that work for your specific curl type takes plenty of trial and error and money. Lulu became frustrated when she wasn't able to find a product that would promote her hair growth and keep her curls hydrated. "I tried everything out there, and nothing worked," she said. "To solve my own problem, I just started making my own stuff in my kitchen."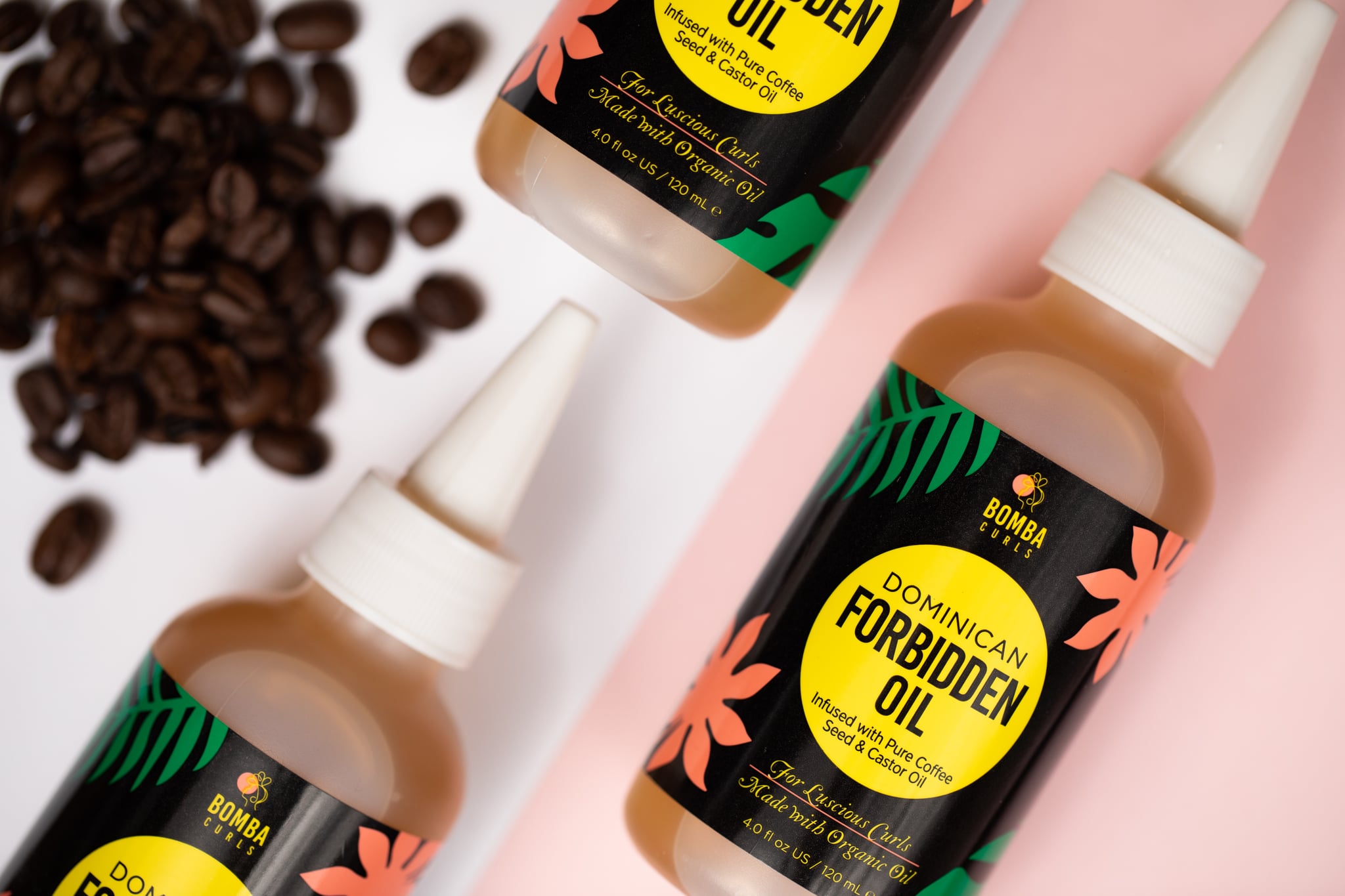 Growing up hearing about local, natural ingredients in her hometown of Villa Mella inspired Lulu to create her own curly cocktail. One ingredient her mother always spoke to her about was coffee. Lulu, a pre-med and bio major at the time, did her research on the potential benefits of caffeine on hair, and she knew she needed to incorporate the ingredient in her own concoction.
After experimenting in her kitchen, she created an effective treatment for her scalp and curls and finally began to see growth around her hairline. "After two weeks, I saw my baby hairs growing back. My curls were so soft, so juicy, like I could really detangle my hair. I knew this was special," she said. The unique mix was the Forbidden Oil, the first product from her Bomba Curls line, which has a healthy blend of oils from coffee and black cumin seeds, castor, and rosemary extract.
Fast forward to today, Lulu now has a second product in her line, a deep-conditioning hair mask infused with cinnamon and pistachio oil — more ingredients used throughout the Dominican community. Due to high demand, the mask ended up selling out and was recently featured in Vogue. "I know the Afro Latina girl is not often the leading lady in the telenovela," Lulu said. "That's why it's important to try to get people to see us and be interested in our stories."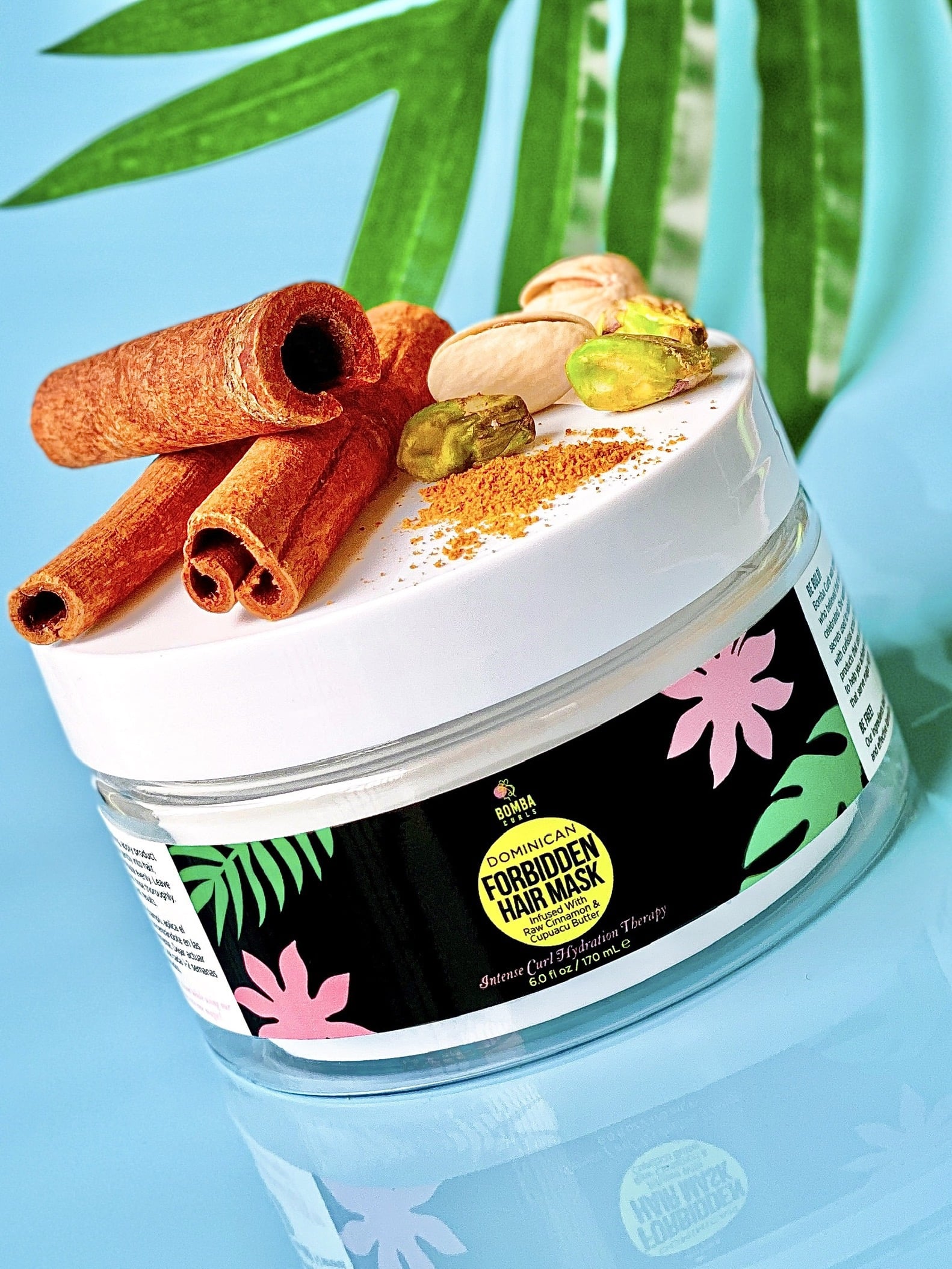 For girls and women who are transitioning from relaxers to their natural hair, Lulu advises them to embark on their journey for themselves and not anyone else. "It's hard, but if you're super connected within your soul, and know why you're doing it, at the end of it all, you're going to be free and liberated," she said. "Do it for yourself, not because it's a trend. Do it for you." Lulu said she hopes Bomba Curls can bring others that confidence they need to stay the course. "We want to empower and make people feel beautiful in their own skin."
Although she didn't give away too many details about what's next for her brand, Lulu mentioned she is working on formulating stylers. However, if she happens to go through a creative block, she knows exactly where she needs to turn to for inspiration: her culture. "My roots inspire my style of formulation, they influence the ingredients that I use, and the style and feel of the brand," she said. "We're colorful. We're Caribeños. And our big curly hair reflects that, too."
Image Source: Bomba Curls/With Sara PR

Credit: Source link