Ballet's aristocratic origins and an early association with opera mean that it remains wedded to a Euro-classical ethos. Certain ideas about it still persist ― that only an expensive cultural education can unlock its meaning and that it belongs in gilded venues accessed only by the elite. Then there's the unmistakable race-signaling; despite documenting the decline of ballet in the late 1800s and showing us how terribly dancers suffered at the hands of predatory male patrons, French artist Edgar Degas' paintings have bypassed their nightmarish context, at least in the popular imagination. Today these instantly recognizable scenes are visual shorthand for everything ballet embodies ― beauty, pristineness, perfection ― all of it encoded as whiteness.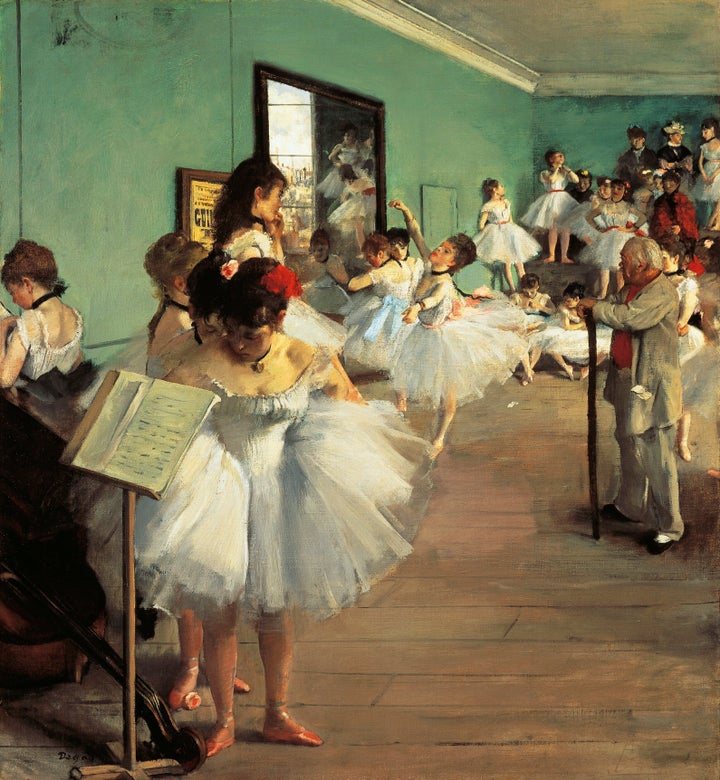 Even today, ballet prizes the physical and emotive attributes that set European nobility apart from commoners ― poise, daintiness, adherence to etiquette and hierarchy, erectness of carriage. So it seems that ballet and whiteness are inseparable, to be divorced from each other at a cost no less than the extinction of the form itself. Some stakeholders reinforce this idea by favoring homogeneity, claiming a Black dancer in the corps could throw off the symmetry needed for pleasing optics. Others ostensibly reject Black dancers for having what they say are unsuitable contours. The cumulative impact of these beliefs is felt hardest by aspiring dancers of color.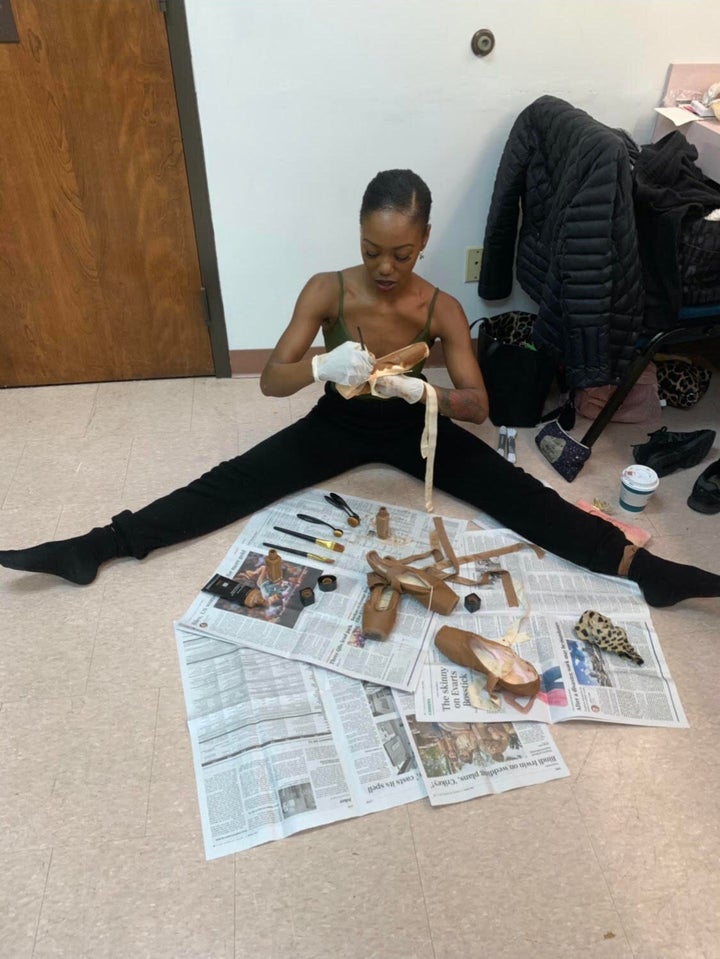 Dance scholar Brenda Dixon Gottschild explained this in her book, "Digging the Africanist Presence in American Performance," by framing it as a systemic problem, a case of Black people being "interrogated, tried, and convicted on the basis of a white aesthetic." In ballet, the uninflected, rod-straight spine is the organizing principle from which all movement flows and to which it must return. In contrast, Africanist dance animates the body with relatively "democratic equality." As a result, Dixon Gottschild said European standards deem Black dancing traditions as "vulgar, comic, uncontrolled, undisciplined and, most of all, promiscuous."
This has allowed ballet to normalize ugly racial and gender stereotypes as canonical.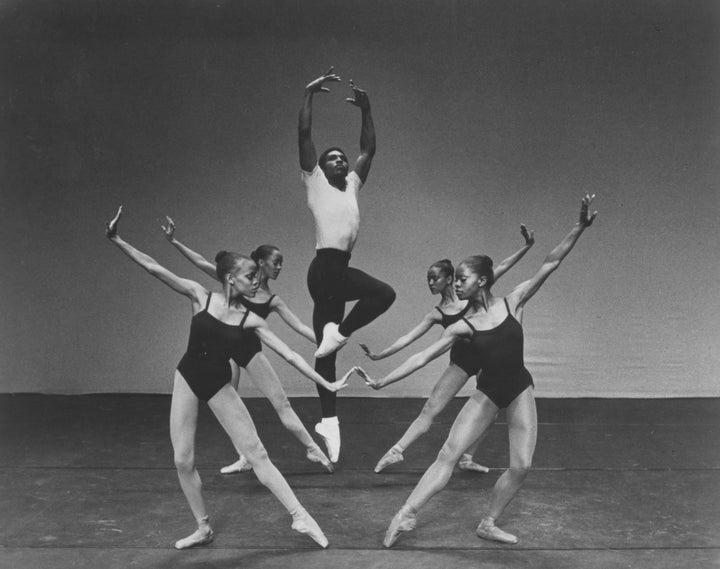 In 2018, when English National Ballet star Precious Adams rejected the regulation pink hosiery for a brown skin-matching one, her insistence left ballet purists enraged. In December 2019, Russia's Bolshoi Theatre defended their use of blackface in La Bayadère. Modern productions continue to peddle unfortunate Orientalist stereotypes, with year-end darling Nutcracker using Fu Manchu moustaches and outstretched index fingers (meant to approximate chopsticks). Appointed to head the Paris Opera Ballet in 2014, Black Swan choreographer Benjamin Millepied hit a wall with his push for diversity at the ancient 150-strong all-white company that traces its origins to the imperial courts of Louis the 14th. His refusal to let dancers present in blackface upset ballet conservatives, and his reformist zeal led to his resignation in a year's time.
Despite its historical impassivity to race politics, ballet has shown that it can rise to the ask of representation. While it's now well-known that Misty Copeland became the first female African-American principal dancer at American Ballet Theater in 2015, other examples abound.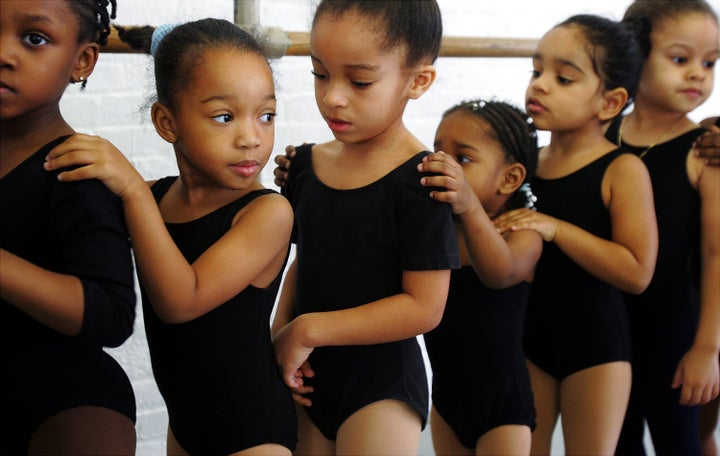 Founded in the wake of Martin Luther King's assassination in 1968, visionary choreographer Arthur Mitchell's Dance Theatre of Harlem (DTH) broke a 300-year-old rule by outfitting dancers in tone-true tights and pointe shoes that remain a hallmark of the company's productions to this day. DTH's reimagination of classics Firebird (1982) and Giselle (1984) are watershed moments in modern ballet history ― the former relocated Stravinsky's 1910 masterpiece to the Caribbean and the latter swapped its original landscape, the Rhineland, for the antebellum South. The soul-searching around George Balanchine's The Nutcracker's racially problematic second half has led to a public pledge to eliminate yellowface from productions. And award-winning scholar-choreographer Jeremy McQueen's ballet collective The Black Iris Project has staged several moving productions centred squarely on Black lived experiences while Hiplet, a ballet-hip hop hybrid conceived by choreographer Homer Hans Bryant, marries the energy of hip hop to the controlled precision of ballet.
And in 2019, Charlotte Nebres, born to parents whose families come from Trinidad and the Philippines, became the first black actor to be cast as Marie in the New York City Ballet's production of The Nutcracker.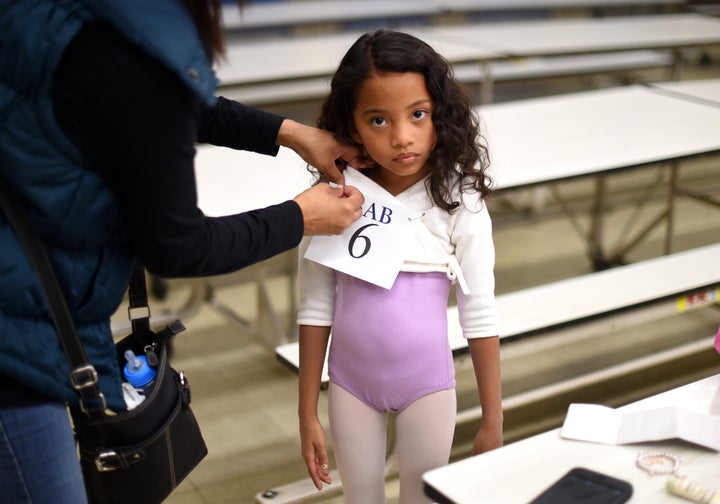 Dance gear manufacturers too are becoming color sensitive ― while heritage gear suppliers Freed and Gaynor Minden now make pointe shoes in inclusive shades, newer tights makers like NudeBarre and Ballet Cafe Naturals are addressing an entire spectrum of brown and black complexions.
HuffPost spoke with some ballerinas of color about their style and beauty secrets to understand how they bring individuality to a dance form premised on uniformity and exacting standards of self presentation.
Cortney Taylor Key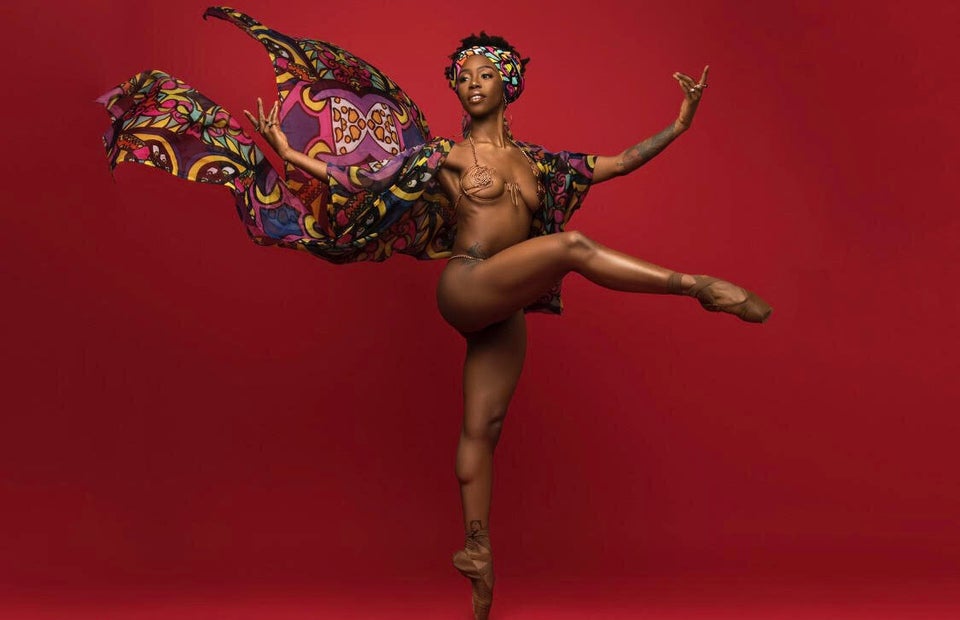 Joey Rosado at @islandboiphotography
Daphne M. Lee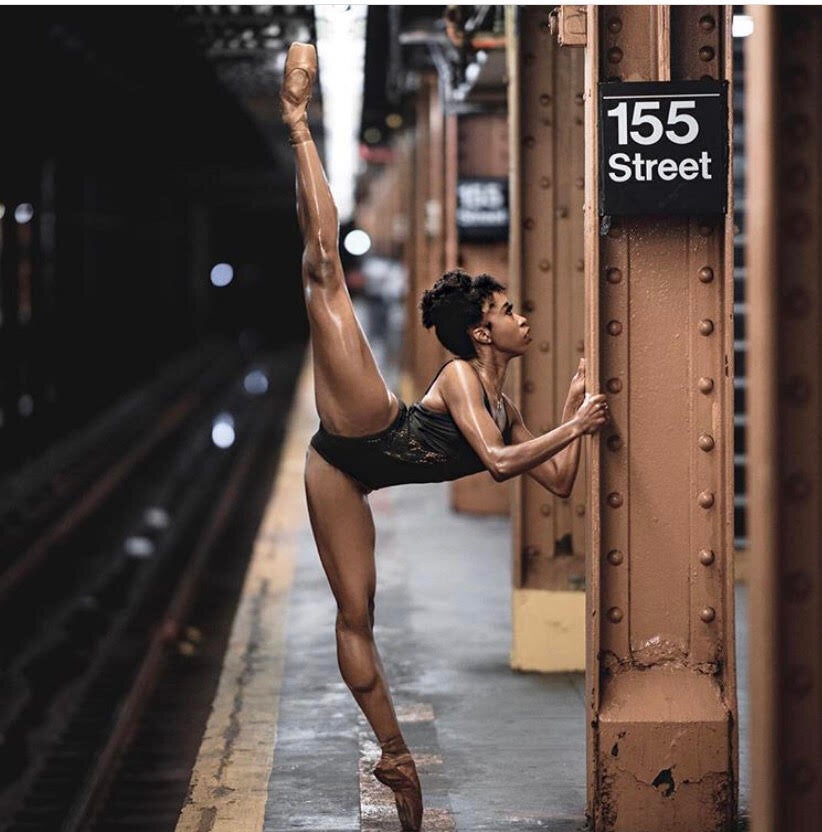 Courtesy Aaron of @underground_nyc
Miranda Silveira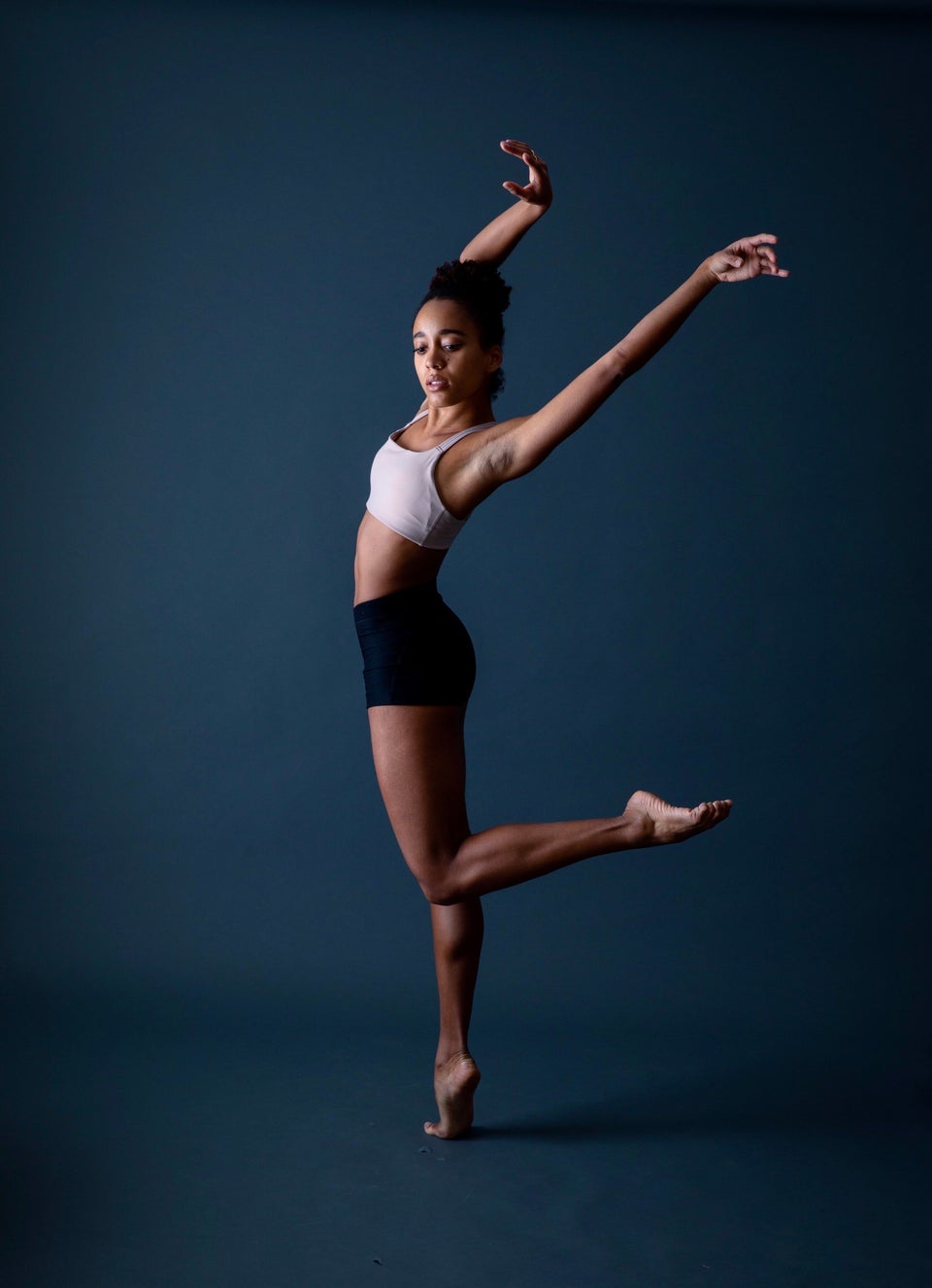 Robert Houser (@roberthouser)
Raven Barkley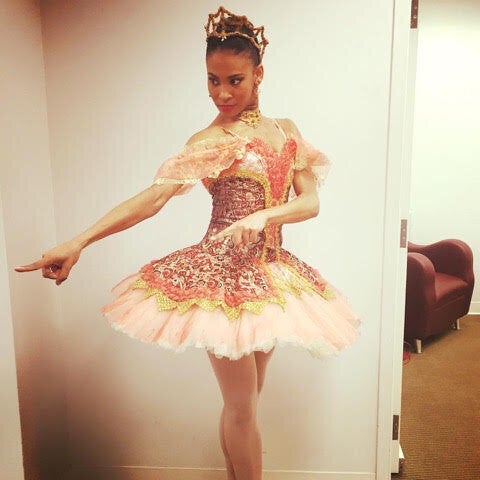 Courtesy of Raven Barkley
Olivia Boisson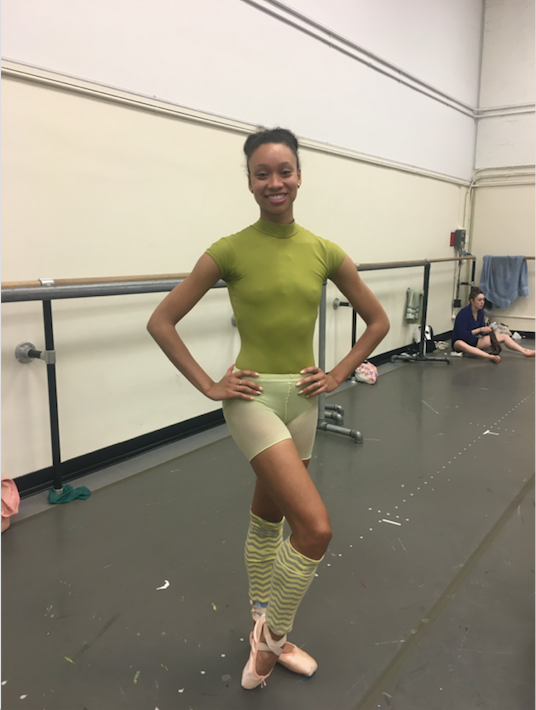 Courtesy of Olivia Boisson

Credit: Source link