Democrats and liberals across the country continue to pin their hopes on the 2018 midterm elections serving as a referendum on Donald Trump's presidency and as a warning shot to Republicans whose campaigns continue to embrace extremist positions.
Across the internet, you can find the words "blue wave" embedded in messages decrying Republican positions or celebrating a local Democratic victory. "Blue wave" has morphed into a buzzword for those on the left who wish to see Republicans crushed in the midterms.
But growing anti-Trump sentiment and partisan politics might not be the silver bullets Democrats need to make a comeback after their 2016 losses. And, according to a new study, the increasingly sought-after Latino electorate will need more than just sound bites and one-liners to be mobilized.
The study by Latino Decisions, a polling firm known for their independent analysis of Latino public opinion, analyzed the impact of Spanish-language political ads in state-based media markets and compared them to media markets in the same state where such ads were not present.
The firm looked at Spanish-language ads from 2012, 2014 and 2016 elections, and noted that such political ads could lead to an increase in Latino voter turnout, primarily if they are deployed early enough in an election cycle.
Perhaps one of the best examples in the study is that of Democrat Catherine Cortez Masto, whose consistent Spanish-language advertisements were vital in defeating former Rep. Joe Heck (R-Nev.) in the 2016 race for a U.S. Senate seat in Nevada. 
From the beginning, Cortez Masto had double the number of Spanish-language ads as the Heck campaign, and steadily increased the ads as Election Day drew near. Latinos across Nevada ranked immigration as their top issue, followed by the economy, education and concern for the anti-Latino and anti-immigrant sentiment that the Trump campaign had sparked across the country ― and Cortez Masto connected directly to voters to distinguish herself from her Republican opponent.
By the end of the race, 36 percent of Latinos in Nevada knew where Cortez-Masto stood on the issue of immigration, a sharp contrast to just 11 percent of Latinos in Nevada knowing about Heck's position on the same issue. Latino voters overwhelmingly supported Cortez Masto over Heck by a margin of 60 points, according to Latino Decisions. There was also a significant uptick in Latino participation in the election, which paved the way for Cortez Masto to become the first Latina senator in U.S. history.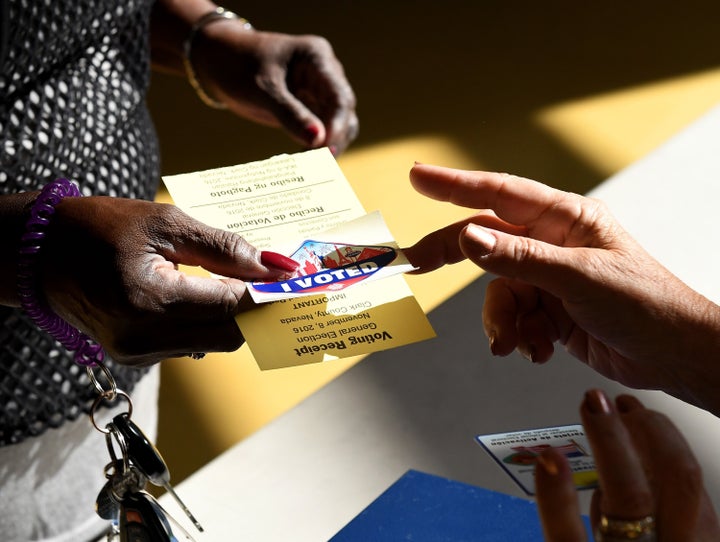 In contrast, Latino Decisions points to the 2014 Senate campaign in Colorado, where Mark Udall lost his re-election bid by 39,000 votes after only running a single Latino outreach ad on veterans' issues. In the end, Latino voters ― who made up 15 percent of Colorado's electorate that year ― did not know Udall's positions, including his stance on immigration, which was in line with then-President Barack Obama's support for comprehensive reform. 
Right now, outgoing Florida Gov. Rick Scott (R) is pouring his giant war chest into the state's various media markets in his bid for a U.S. Senate seat. And what will give him an advantage over Democratic incumbent Sen. Bill Nelson is Scott's ability to understand's Florida vast electorate. 
Since the launch of his campaign, Scott has courted Florida's Latino voters by launching Spanish-language ads, where the candidate himself speaks directly to the audience in their native language. (Politico reported last month that Scott's campaign spent $1 million on a Spanish-language TV ad.) The same cannot be said of Nelson's campaign, which is a huge problem.
The Latino Decisions study found that in 2016, there was an increase in Latino voter participation in media markets of Miami, Orlando and Tampa ― three cities in Florida with large populations of Latinos, immigrants and other minorities ― where Spanish political ads were present.
Latino voter turnout was 73 percent, 65 percent and 62 percent in Miami, Orlando and Tampa, respectively, compared to 57 percent in a "control" market in the state that did not have Spanish ads.  
The main takeaway from the study is that Latino turnout in Florida, and across the country, will likely rise in media markets where Spanish-language ads are deployed. Latino Decisions also found that a majority of Latino voters turn to Spanish-language TV for news and information about politics. 
And that is not all. As it turns out, candidates hoping to capture the Latino vote in the Sunshine State and elsewhere would do best by ensuring their campaign is doing candidate-specific Spanish-language advertising. To assume the electorate will vote down the ballot because another candidate, say a gubernatorial or presidential candidate, runs Spanish-language ads in the state or district is a fool's errand.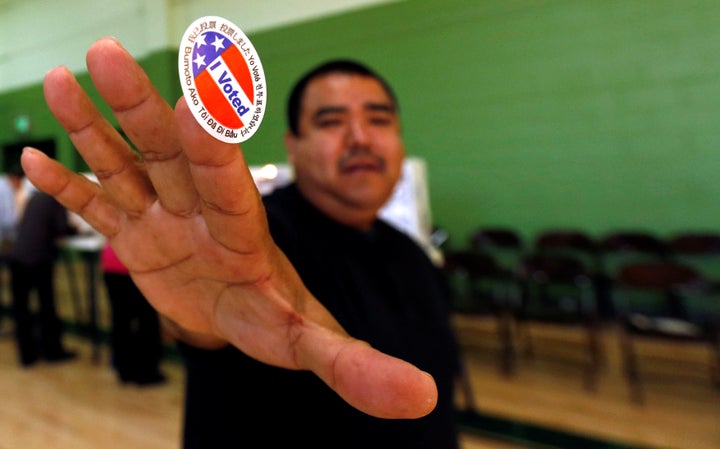 Just look at what happened in 2016, when Democratic Rep. Patrick Murphy of Florida challenged Republican Sen. Marco Rubio for his seat in the state. Murphy waited until the last minute in the campaign cycle to court Latinos, was out-spent by Rubio in Spanish-language media, and ended up 11 points behind Democratic presidential nominee Hillary Clinton with Latinos. The Clinton campaign had deployed Spanish-speaking surrogates to the state, and sought to capitalize on running mate Tim Kaine's ability to speak Spanish and connect directly with that segment of the electorate.
One must wonder if the "blue wave" will carry Nelson to victory this November. Because backing a Dream Act after several protests in his office and offering tepid support for immigration-related issues will not cut it in some of Florida's Latino districts.
Politicians, even Democrats, cannot simply assume that certain voting blocs will follow their campaign because their opponent is a monster.  Sometimes it takes speaking to constituents in their own language about the issues that are important to them.
When it comes to Latinos, even those that are not fluent in Spanish, immigration is important, but it's not the only issue they care about. Pandering to Latinos, or other people of color, will backfire as a strategy for any politician ― as will assuming that they will blindly vote for one party. Only meaningful, direct and honest outreach will ensure that one candidate outshines the rest when it comes to reaching voters of color.
Juan Escalante is an immigrant advocate and online strategist who has been fighting for the Dream Act and pro-immigration policies at all levels of government for the past 10 years.
REAL LIFE. REAL NEWS. REAL VOICES.
Help us tell more of the stories that matter from voices that too often remain unheard.

Credit: Source link