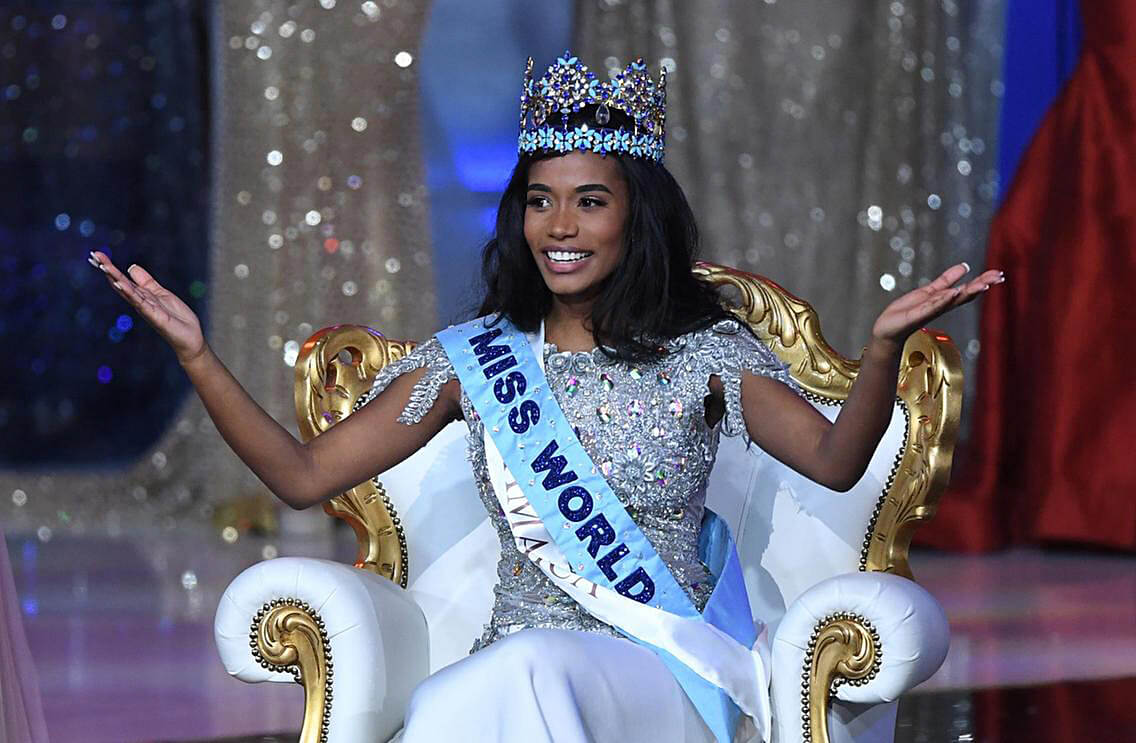 Jamaica's Toni-Ann Singh crowned as 69th Miss World in 2019.
pageantcircle.com
When a bejeweled tiara was placed on the head of Jamaica's Toni-Ann Singh crowning her the 69th Miss World on Dec. 14, 2019 she never imagined her reign would extend past the usual year all her predecessors had served.
The 23-year-old student from the parish of St. Thomas beat out 111 royal representatives from as many countries and witnessed by a capacity audience at the ExCel in London, won the scepter and crown three other queens from her island claimed in previous contests.
However, due to the coronavirus pandemic which has afflicted citizens throughout the world, the island's fourth beauty queen to win the title will serve an unprecedented second year of reign.
"We have made the decision to delay the 70th Miss World final. Safety is paramount as we continue the fight against COVID-19 — we look forward to welcoming the Miss World family to our very special celebrations next year," the pageant organization stated.
Originally slated for later this year, the acclaimed oldest international beauty pageant was cancelled due to a reported surge and possibly a second wave throughout nations of the world as well as the fact there has been no vaccine to prevent infection from COVID-19.
Singh made history with four other royalties last year when for the first time Black queens owned the top beauty titles as Miss Universe, Miss America, Miss USA and Miss Teen USA.
She also joined the short list of the world's most beautiful women of color who comprise winners of the 'Big Four' beauty contests — which references the four major global beauty pageants — Miss World, South Africa's Zozibini Tunzi who aced the Miss Universe crown; Thailand's Sireethorn Leeramwat, Miss International, and the first Caribbean queen to win the Miss Earth pageant, Nellys Pimentel of Puerto Rico.
Next year the reputed Miss World contest will crown their 70th queen and unless the venue is changed from the proposed 2020 site will be held in Bangkok, Thailand.
Credit: Source link