On a crisp Saturday night in September, a private party celebrating the "Hustlers" premiere at the Toronto International Film Festival could be marked by two halves: Before Jennifer Lopez and After Jennifer Lopez. BJL spanned 11:30 p.m. to approximately 1 a.m. People were evenly dispersed throughout the bar, enjoying a routine soirée. A place card brandishing Lopez's name sat on an unoccupied table. It was starting to seem like she might not show when murmurs rippled across the room. "She's here!" AJL had begun.
As if lured by a magnetic cult leader — or a Hollywood megastar, same difference — partygoers drifted toward Lopez's pulpit, dazed, wanting a glimpse. They could only get so close. Her area had since been roped off. Bodyguards stood at either end to stare down potential interlopers. Other cast members orbited around the venue, but Lopez was the center of gravity.
In the ensuing weeks, the cosmos saw just how massive Jennifer Lopez's pull could be. Riding a wave of effusive reviews, "Hustlers" became the highest-grossing live-action film in her 33-year acting tenure, testifying to Lopez's fortitude as a multihyphenate pop phenom. She was dubbed an immediate Oscar contender.
In the end, though, "Hustlers" also underscored how much Hollywood has slighted Lopez. That buzz wasn't enough to land her the nomination, a fact that is surely rooted in how the Academy of Motion Picture Arts and Sciences — and our culture at large — views women. Someone as famous as Lopez isn't serious enough to join such lofty ranks, especially when she's playing a thieving stripper.
Oscar omission aside, the success of "Hustlers" raises a valuable question: Why hasn't Lopez gotten roles this dynamic all along?
Her finest acting comes when she's exuding control, and when she can use that control to mask a character's vulnerability. Think of the "Out of Sight" scene when Lopez's slick federal marshal has to shoot the criminal (George Clooney) she loves. Or the moment in "Selena" when she mocks the media's scrutiny by bragging that her diet consists of pepperoni pizza and Doritos. Like "Hustlers," those movies understand that Lopez's charisma stems from her ability to win anyone over.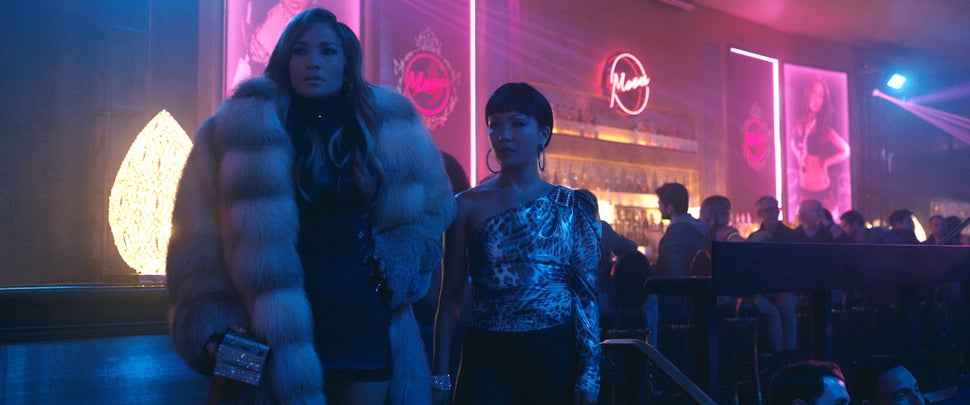 Most movies don't grasp this. They turn her into an underdog who comes out on top simply because, well, she's Jennifer Lopez. Over the years, she's struggled to find romance ("The Wedding Planner" and "The Back-Up Plan"), fled abusive lovers ("Enough" and "The Boy Next Door"), cleaned up after wealthy clients ("Maid in Manhattan" and "Second Act") and ingratiated herself to contemptuous relatives ("Angel Eyes" and "Monster-in-Law"). Lopez is good in these movies. A primo self-marketer, she makes herself accessible to the audience in a way that transcends her rarefied glamour. Unfortunately, these movies aren't always good to her.
I've wondered for years when Lopez would land another "Out of Sight." She can convincingly portray working-class strivers — many pop idols can't — but I suspect that Lopez has hardly demonstrated her full range on-screen. Broader career machinations — her celebrity, in other words — acted as an impediment; having collected $12 million for one of the biggest bombs in cinema history (2003's "Gigli") has its consequences. After seven nominations from the tacky Razzie Awards, the industry seemed to deem her unworthy of highbrow fare.
Wanting to know how Lopez is perceived in Hollywood and why "Hustlers" feels like a restitution of sorts, I called up a number of producers, directors and casting agents who have worked with her. What emerged was a classic tale: an "it girl" steadily reduced by gossip, setbacks and misconceptions. She lost that status and fought to regain it. Resilience was — is — her strength.
In five vignettes, this is the story of what predated that party in Toronto and how the artist forever known as J.Lo made invincibility her brand.  
Talk to a few folks with a hand in Jennifer Lopez's ascendancy, and you'll hear the same thing: Everyone knew she'd be a star. That's easy to say in retrospect, a convenient pat on the back for showbiz veterans who love to be in the know. But the anecdotes about a young Lopez brightening room after room sound similar enough to be believed.  
At 16, she was "Jenny Lopez," as Pam Golden, who cast Lopez's first movie, "My Little Girl" (1987), recalled while leafing through old audition notes scribbled with descriptions such as "very pretty," "talented" and "lots of potential." A few years after "Girl," when Lopez was a dancer on the early-'90s variety series "In Living Color," casting director Linda Phillips-Palo received a call from a former colleague who had just hired Lopez for a part in the heist thriller "Money Train" (1995) and insisted she consider the actress.
"We met Jennifer, and she was just fantastic," Phillips-Palo said. "She had it written all over her face. This woman was not going to fail. … I was around Tom Cruise and a lot of those people when they were getting their first jobs. You'd know that there was nothing else that guy could ever do but be a movie star. And it was like that with Jennifer."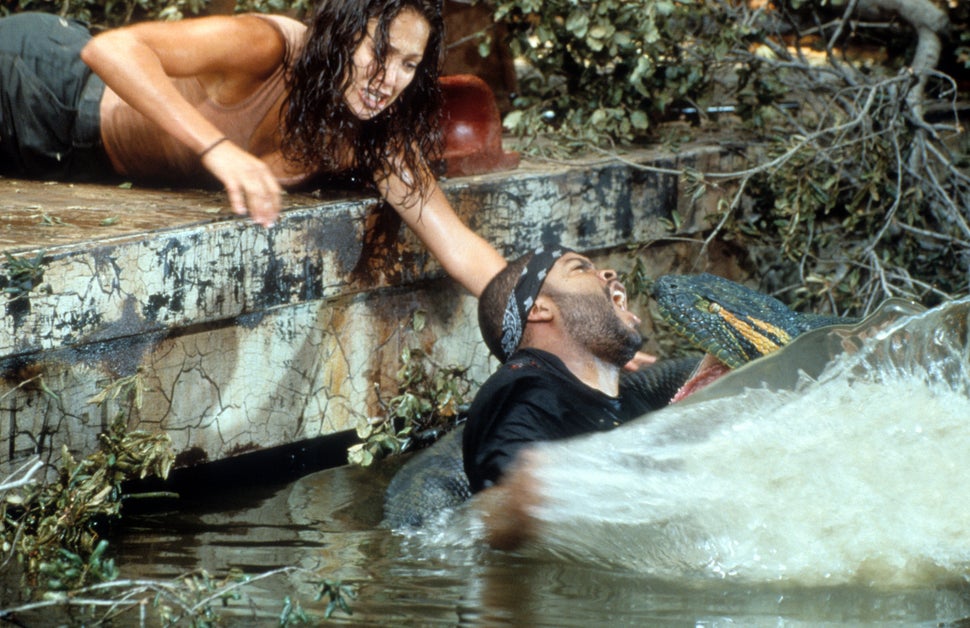 Phillips-Palo quickly slotted Lopez opposite Robin Williams in Francis Ford Coppola's fish-out-of-water dramedy "Jack" (1996). The film did lukewarm business, but along with the immigrant drama "My Family" (1995), for which Lopez received an Independent Spirit Award nomination, it established her screen presence as that of a compassionate everywoman.
Teddy Zee, then an executive at Columbia Pictures, saw the same quality that Phillips-Palo did when Lopez's manager, Eric Gold, encouraged him to pay attention to Lopez while visiting the "In Living Color" set. Zee was so "committed" to Lopez's potential that he let her pick between two hot scripts before she was even a household name. "Fools Rush In" — a traditional romantic comedy released amid the glory days of Julia Roberts and Meg Ryan — had already booked the "Friends"-anointed Matthew Perry as its leading man. Zee was convinced Lopez would favor "Fools" over her alternative, the creature feature "Anaconda."
"I was shocked she chose 'Anaconda,'" Zee said. "At the time, I thought it was a strange choice. But she was very strong in knowing what she wanted and why she wanted it. … I think she just saw it as an opportunity to market herself."
Lopez shot "Anaconda" and "Selena" back to back, with "Anaconda" hitting theaters less than a month after the 1997 biopic about the late singer Selena Quintanilla-Pérez. Lopez secured "Selena" — and her first $1 million salary — via what was said to be the largest casting search since Scarlett O'Hara. The filmmakers auditioned thousands of upstarts at a time when there were no age-appropriate Latina actresses with name value, according to producer Moctesuma Esparza. When the movie debuted at No. 2 and drew rapturous reviews for Lopez, "it validated what our instincts were about her," Zee said. "Anaconda" suddenly had a lot more weight, especially among underserved audiences of color.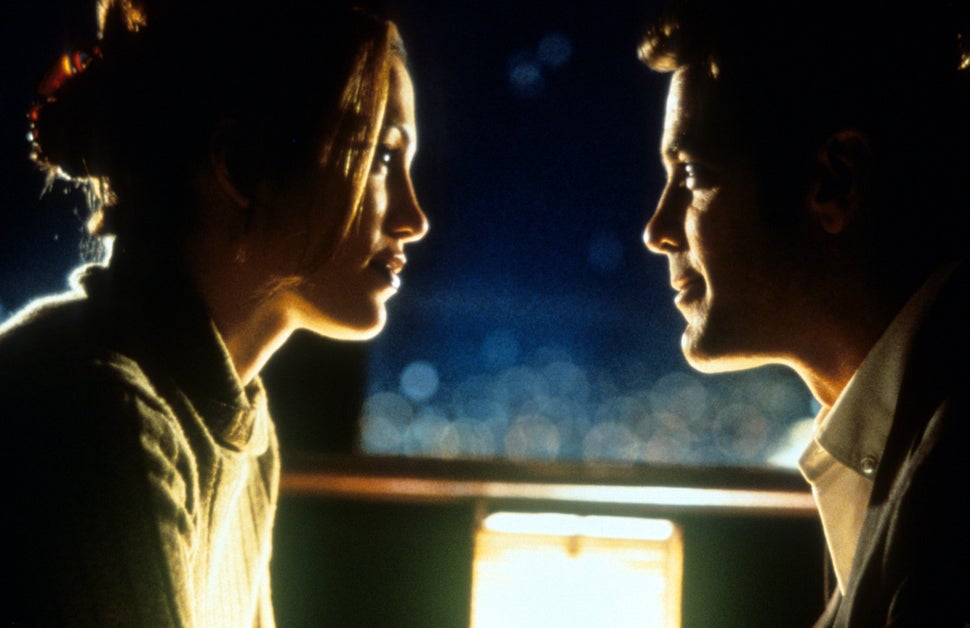 With the one-two punch of "Selena" and "Anaconda," and the Golden Globe nod that accompanied the former, Lopez went from hopeful to headliner. But it was "Out of Sight" (1998) that certified her movie-star bona fides. Steven Soderbergh first tested Sandra Bullock for the role, but when Bullock and George Clooney's chemistry didn't click, Soderbergh told the studio he wouldn't direct the movie if he couldn't hire Lopez. The character needed to seem intrepid and sultry but not impervious; she had to fall in love with Clooney and precipitate his downfall.
Lopez "had everything going on," Soderbergh said. That "everything" included the $5 million paycheck she negotiated against Clooney's $10 million. (Her rationale: "Who's going to break their ass to promote this movie while George is on 'ER'?")
"She was smart, she was sexy, she was funny, she was physical," Soderbergh recalled. "Working with her as a director, if I were to give her a note, she had a dancer's pride in being able to do your note exactly the way you described it immediately. … I certainly felt like we were catching her at the perfect time. She was clearly on a trajectory, and I felt, 'We're gonna get a lot of props for delivering her at a moment where she's blowing up. Let's be smart, let's be early adopters.'"
With "Out of Sight," Lopez made the covers of Entertainment Weekly and Details. In the magazine Movieline, she lambasted Winona Ryder, Gwyneth Paltrow, Cameron Diaz, Madonna and Claire Danes for their acting skills. After a decade of surging fame, Lopez was everywhere. She signed a record deal with Sony and began a highly publicized relationship with hip-hop mogul Sean "Puff Daddy" Combs, two moves that made her one of the globe's most watched celebrities. But once an actor becomes a tabloid fixation, the calculus of her career shifts.
As the new millennium dawned, Lopez's clout soared. Her name alone was enough to get the experimental psycho-thriller "The Cell" (2000) an instant green light, director Tarsem Singh said. When she joined the rom-com vogue by signing on to "The Wedding Planner" (2001), the movie's $10 million budget shot to $30 million, partly to accommodate her $7 million paycheck, which was equal to that of co-star Matthew McConaughey, according to producer Jennifer Gibgot. Meanwhile, Lopez and Combs were central figures in the tabloid-magazine boom times. Following their 2001 split, Lopez was riding high: She was the first person to have a No. 1 movie ("The Wedding Planner") and No. 1 album ("J.Lo," her second) simultaneously.
Lopez fielded question after question from the press about her supposed diva demands — America's way of telling a famous woman she's made it. ("She's not high-maintenance," producer Kelliann Ladd contested when I spoke to her.) The single "Jenny From the Block" acted as a rebuttal, attempting to marry her down-home Bronx upbringing with her newfound wealth. But if you have to inform people you're humble, they might not take your word for it.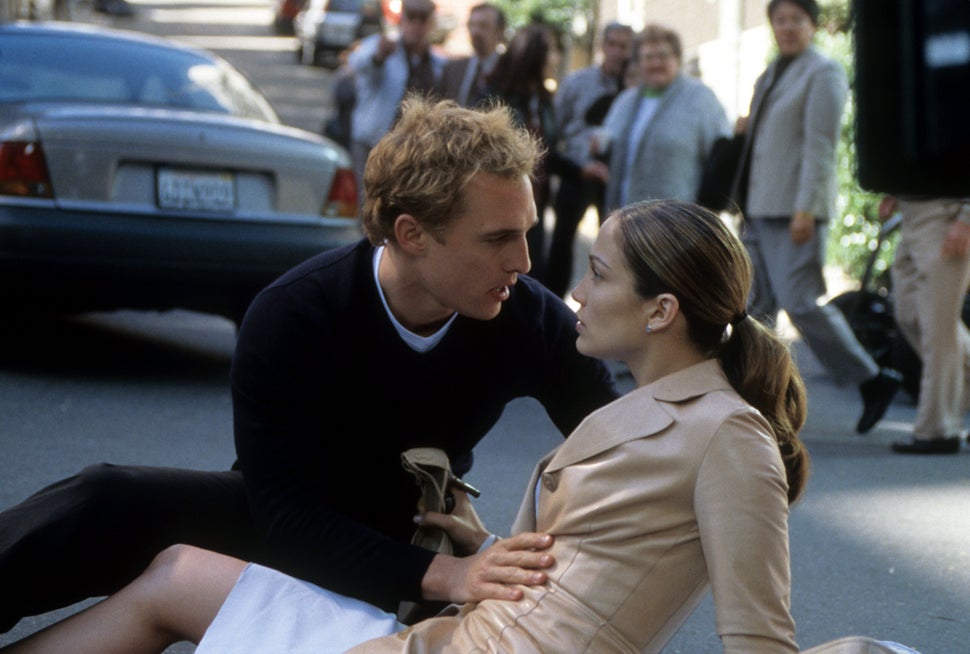 Come 2002, after the internet-defining Versace dress and a short-lived marriage to backup dancer Cris Judd, Lopez's movie career tried to take the Julia Roberts route. "Maid in Manhattan" looked a lot like "Pretty Woman," and "Enough" was a cousin of "Sleeping With the Enemy." Both were modest box-office hits. Then "Gigli" happened.
Lopez can blame Halle Berry, who was originally cast but dropped out to do "X-Men 2." In theory, the appeal of "Gigli" is evident. It was a major-movie-star vehicle at a time when major movie stars were Hollywood's meal tickets. Ben Affleck was still surfing his post-"Good Will Hunting" crest, and director Martin Brest had a track record for fruitful comedies ("Beverly Hills Cop," "Midnight Run"). The film netted Lopez an A-list-worthy $12 million. By early-2000s standards, it became an event before the cameras even rolled, so much so that Lopez's renown further eclipsed her esteem. Coupling up with Affleck during production created a media spectacle, and "Bennifer" became the nickname that inspired a thousand starry portmanteaus.
Heading into "Gigli," Lopez had more than enough commercial fortune. But she needed to get critics back on her side. That's where "An Unfinished Life" comes in. On paper, the midbudget drama had ample Oscar-bait hallmarks, including the backing of now-disgraced Miramax honcho Harvey Weinstein and a stripped-down role that seemed ideal for an actress asking to be taken seriously.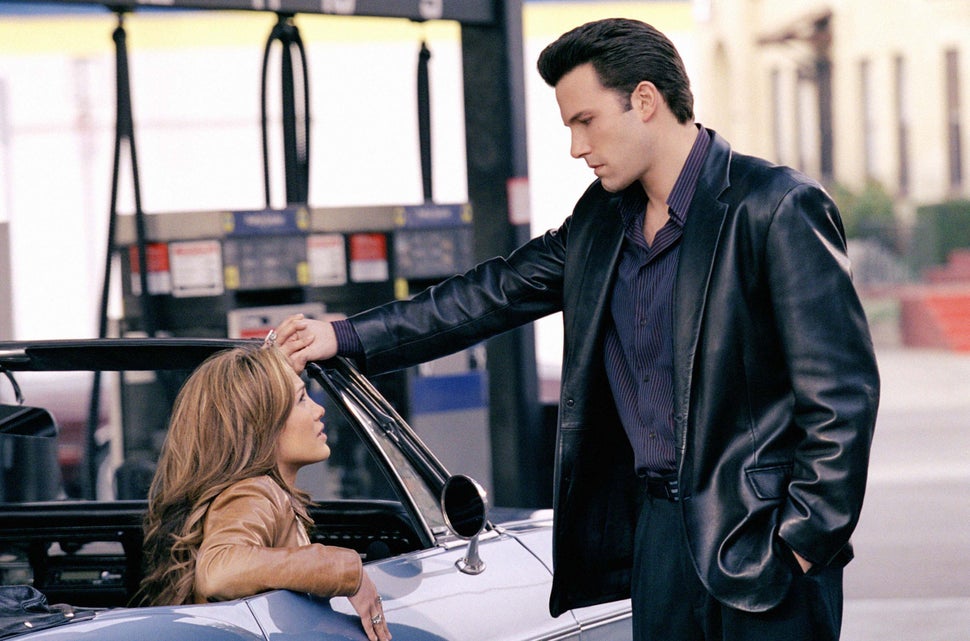 Ladd, who was producing "Life," couldn't have anticipated what a calamity "Gigli" would be when she and prestigious auteur Robert Altman ("Nashville") were debating whether to heed Weinstein, who urged them to cast Lopez. Altman instead courted Naomi Watts (opposite Paul Newman as a brusque Wyoming rancher who lends his battered daughter-in-law refuge). When Weinstein later replaced Altman with Swedish director Lasse Hallström ("What's Eating Gilbert Grape"), in turn losing the initial actors, he again advocated for Lopez. By then, "Gigli" was in the can but wouldn't hit theaters for another year. Hallström was "open to the idea" right away, but Newman's replacement, Robert Redford, wasn't quite as keen, Ladd said. Ever the dark horse, Lopez was willing to convince anyone who needed convincing.
"She was self-aware enough to say, 'No, I can tone down the J.Lo look,'" Ladd recalled. "'I can be the girl who grew up in Wyoming.' And then she even did a makeup test, probably of her own volition: 'Look, see, I can do it.' She took it seriously."
But "Gigli" opened two months after "An Unfinished Life" completed production, ensuring that no one else would take either seriously. Brest, the "Gigli" maestro, had clashed with Sony executives over the ending, meant to be more crime caper and less romantic comedy. Lopez and Affleck were called back for reshoots, and what resulted was a cheaply written, inelegantly designed disaster.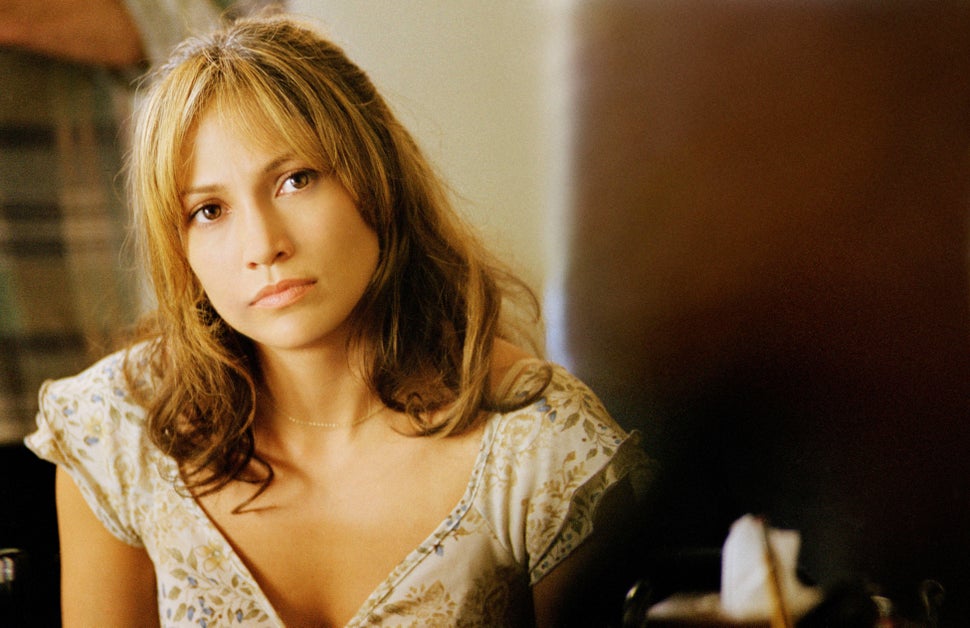 "Gigli" is a Jennifer Lopez movie as much as it's a movie about the idea of Jennifer Lopez. Arriving 15 minutes in, she whips around to introduce her glammed face in close-up — the kind of entrance only a dazzling dignitary can make. Lopez has the swagger to play a gangster type, but "Gigli" channels it through scenes as overcooked as the sensual vagina monologue that she spouts while doing yoga. Still, she runs circles around Affleck, always sure how long to pause before nailing a punchy line or when to arch her back to elicit a laugh. Together, they are so devoid of chemistry that one has to wonder what their actual relationship looked like behind closed doors.
"Gigli" tarnished Lopez's movie image, underscoring how long it had been since she'd made something as exemplary as "Out of Sight." Grossing a mortifying $7.3 million on a $76 million budget, it was one of the biggest bombs in history. She and Affleck called off their wedding with four days' notice and broke up four months later.
"I was eviscerated," Lopez said in 2017. "I lost my sense of self, questioned if I belonged in this business, thought maybe I did suck at everything. And my relationship [with Affleck] self-destructed in front of the entire world. It was a two-year thing for me until I picked myself up again."
On the heels of "Gigli," the Miramax team handling publicity for the single-father comedy "Jersey Girl" (2004) — also starring Affleck — began "quietly highlighting" that Lopez's character dies in the movie's first 15 minutes, as if to assure audiences they wouldn't endure much of her. As is often the case with celebrity scandals, the woman's reputation suffered more than the man's. 
No one I spoke to captured Lopez's vicissitude better than Leon Ichaso, who directed her in "El Cantante," the 2007 biopic about Puerto Rican salsa star Héctor Lavoe.
According to Ichaso, Marc Anthony brought "El Cantante" to him in 2003 as a potential collaboration with Lopez, who was looking to tap into her own Puerto Rican roots. (She would play Nilda Georgina "Puchi" Román, Lavoe's wife.) Ichaso went to Lopez's Los Angeles home to pitch his vision. What he got in return was a snapshot of her celebrity. "The first meeting was really weird," Ichaso said.
He showed up with a VHS copy of the 1972 documentary "Our Latin Thing" cued up to a scene chronicling a rowdy Manhattan block party. Ichaso started waxing about his vision when a "testy" Lopez interrupted him. "Leon, you're too interested in history," she said, according to Ichaso. "This movie is not about history." Convinced she'd change her tune after seeing the scene, he asked to play the VHS. Only one problem: No one knew how to work the VCR. Not Ichaso, not Lopez, not her manager, Benny Medina, whom she would fire that year and later rehire. Lopez had to march upstairs and wake Affleck, who traipsed down in sweatpants to solve the problem with his signature groggy enthusiasm. After watching the scene, "Jennifer turned to me and said, 'That's my movie,'" Ichaso recounted.
Slowly but surely, "El Cantante" got off the ground with a small budget that afforded Lopez a fraction of the sums she'd earned for "The Wedding Planner" and "Gigli." By the time Ichaso went to meet with her again a few months later, she'd broken up with Affleck and begun dating her future co-star.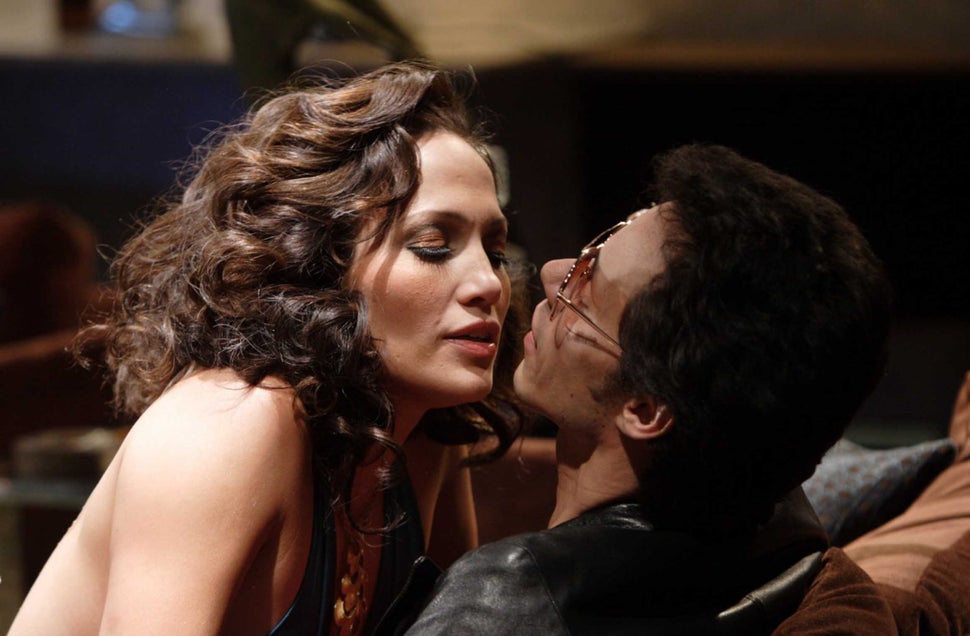 "Jennifer was sitting on Marc's lap, which is funny because Marc doesn't have such strong legs," Ichaso said. "They were a couple, and they were sharing French fries. They both seemed so, so relaxed."
Anthony and Lopez's new relationship fueled the production. Both had entourages that, according to Ichaso, constituted "24/7 frenzy." They thrived on chaos; Ichaso compared their relationship, which ended in 2011, to Elizabeth Taylor and Richard Burton. "Marc is the love of her life, with his cigarettes and craziness and drinking and whatever," he said, acknowledging that Lopez seems content with current fiancé Alex Rodriguez. "She loves him. She would say to me, 'I couldn't sleep with him last night because of his cigarettes. I locked the bedroom.' They were like kids. They were just, at that time, so happy."
That energy complemented the tone of the film, and like everyone who has worked with her, Ichaso praised Lopez's commitment. She even smoked cigarettes for a brief period to prepare, despite being the "healthiest person in the world," he said.
Reviews for "El Cantante" were tepid, but the film at least succeeded in not positioning Lopez as an underdog. It was the first movie she produced, and it shows: Puchi has tenacity, agency, brass. The theatrical rollout, on the other hand, didn't. The distributors marketed "Cantante" with an urban vibe accenting the characters' druggy proclivities, and Ichaso felt the PR exploited Latin clichés that didn't represent the film. Plus, by the time it opened in August 2007, almost a full year after premiering at the Toronto Film Festival, the world still hadn't forgiven Lopez for "Gigli."
"It was at a time where people didn't like Jennifer very much after she broke up with Ben," Ichaso said. "They just didn't take her seriously, and maybe that's what bothered her the most. At the time, there weren't many Jennifer Lopez films that were memorable, so this one just got destroyed."
Once a celebrity union stokes the tabloid fire, the couple involved is targeted for life. Lopez got it especially bad because she dated so many high-profile men. Eventually, photographers were invading movie sets to capture mundane footage to sell to People and Us Weekly.
The "Monster-in-Law" (2005) producers knew to anticipate such hysteria, but they didn't know how intense it would get. To combat paparazzi who stalked the production through Los Angeles, the crew had to erect makeshift walls and station assistants with umbrellas blocking the action, according to producer Chris Bender. Nevertheless, photographers scaled roofs and camped out in the Malibu cliffs to snap long-lens shots. Bender, who had collaborated with the likes of Ashton Kutcher and Rachel McAdams, had never experienced anything as manic as the Lopez surveillance.
There's an upside, though. "At the time, that was considered a plus because your movie was getting publicity in advance of the eventual release," he said. "That was sort of the pre-Instagram way of taking advantage of celebrity to create awareness for your movie."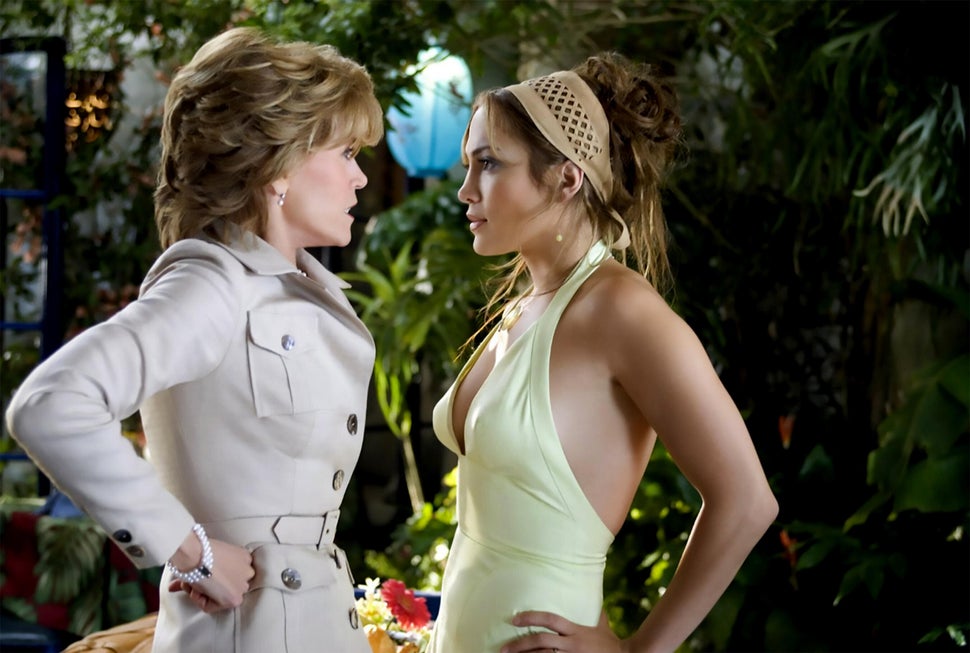 Around the same time, the Hollywood trades were littered with the corpses of failed J.Lo projects. Any actor's career is a combination of talent, timing, wise decision-making and sheer luck, and Lopez's missed opportunities tell us a lot about the career she hoped to design. She was considered for Kate Beckinsale's role in "Serendipity," according to producer Simon Fields. She developed a modern take on the opera "Carmen," an adaptation of the Latina friendship novel "Dirty Girls Club" and a movie about a psychiatrist who treats superheroes. None of those manifested; one even resulted in a lawsuit. Lopez turned down "Unfaithful," which netted Diane Lane an Oscar nod. She lost at least two gigs to Angelina Jolie: First, Paramount thought of her for 2003's "Lara Croft: Tomb Raider," and secondly, she reportedly exited a prestigious Frida Kahlo biopic to pursue the lead in 2004's "Taking Lives." ("That role will be the most challenging thing I'm sure I'll ever do," Lopez had said of Kahlo.) She was also supposed to make a big-band musical with Nicole Kidman and a live-action "Carmen Sandiego."
She joined the 2005 rom-com "Hitch," after which producers used her name to bait Will Smith for the lead, according to Zee, who said Columbia executives sought an actress of color because they were apprehensive about marketing a courtship between a Black man and a white woman. (Lopez eventually dropped out due to scheduling issues. Eva Mendes took her spot.)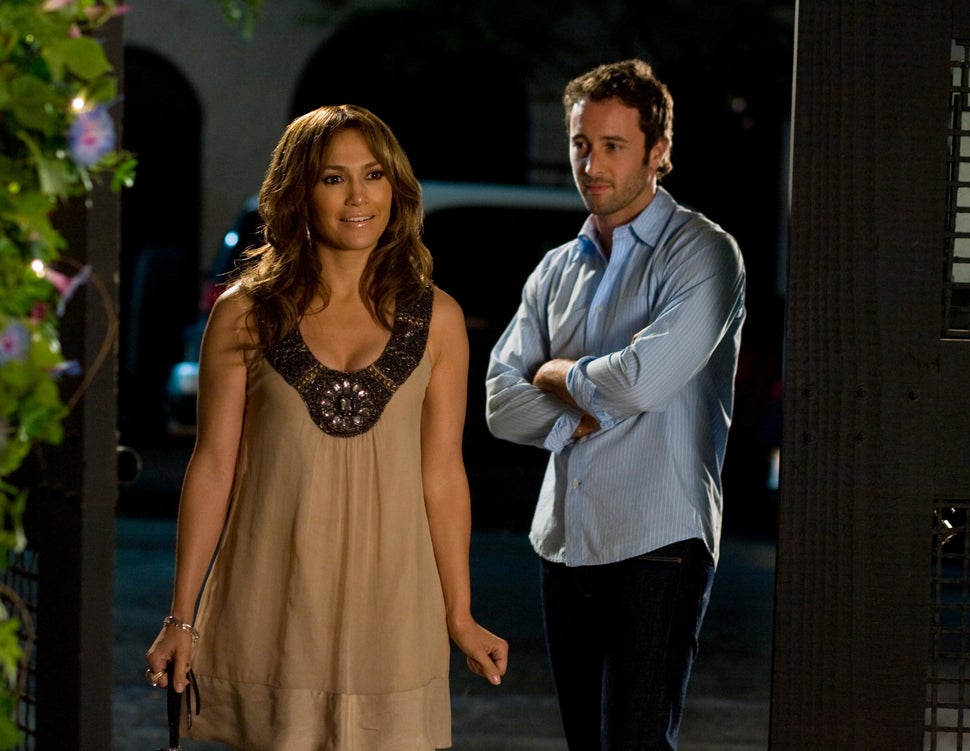 After "Monster-in-Law," "An Unfinished Life" and the 2007 album "Brave," which was her first album that didn't debut in the Top 10, Lopez hit a nadir with critics and audiences alike. She took a few years off, giving birth to twins in 2008. By the time she returned with the formulaic romantic comedies "The Back-Up Plan" (2010) and "What to Expect When You're Expecting" (2012), the comic-book craze had engulfed Hollywood. The types of adult movies she'd made in the prior two decades — particularly rom-coms — were passé. If no one took her seriously then, certainly no one would do so now.
"The truth of the matter, really, is she has not been considered for a bunch of years a major actress," one Oscar-nominated producer said. "She's been considered a major success and a major celebrity, and she has loads of goodwill because she's one of the nicest human beings on Earth. It has probably made it a tad harder on the acting front because of her celebrity status. She might have gotten other roles had she not become such a pop celeb icon."
Lopez clearly sensed that "The Back-Up Plan" wouldn't be enough to restore her early-2000s glory. Wanting double the buzz, she timed her next album, "Love?," to coincide with the movie's release. But Lopez parted with her record label in what may or may not have been an amicable split after the intended lead single, "Louboutins," bombed. With a new wave of pop stars taking over (Rihanna, Lady Gaga, Taylor Swift, Beyoncé) and a drastically changing Hollywood business model, Lopez had to rehabilitate her brand.
First, Lopez agreed to judge "American Idol" alongside Randy Jackson and fellow newcomer Steven Tyler. She negotiated a reported $12 million for her first season and $20 million for her second, fees that upped the ante for all superstars appearing on reality-competition shows. "Idol" ratings were dwindling, and while her presence did little to restore its earlier cachet, it did place her in living rooms across Middle America at a crucial time. She put her name on perfumes, hair-care products, home goods and a Kohl's clothing line. With the much-needed success of the 2011 dance banger "On the Floor" and her post-"Back-Up Plan" movie choices, Lopez leaned into her "Jenny From the Block" persona, opting for digestible, populist vehicles that wouldn't strain credulity.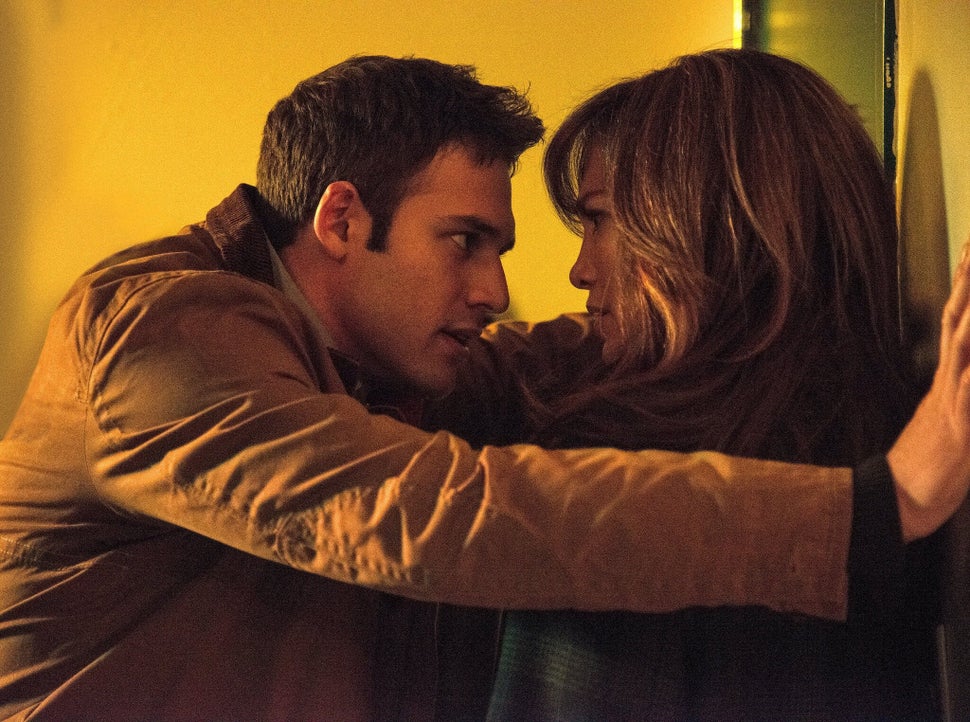 In the screwball thriller "Parker" (2013), Lopez brought comedic relief and demonstrated the texture of her charisma. ("This may be Lopez's most appealing screen performance since she traded barbs with George Clooney in Steven Soderbergh's 'Out of Sight,'" The Hollywood Reporter raved.) She delivered a committed, delightful performance in the schlocky "The Boy Next Door" (2015), which targeted Latinx audiences by hiring "Step Up" breakout Ryan Guzman, a process she was deeply involved with, according to casting director Nancy Nayor. For the crime twister "Lila & Eve" (2015), co-starring Viola Davis, she secured a part that once had director Charles Stone III eyeing Charlize Theron, Cate Blanchett, Julianne Moore and Robin Wright. 
No single project illustrates the return to her "Jenny From the Block" ethos better than "Shades of Blue." When creator Adi Hasak was first developing the TV series in 2013, Lopez's longtime producing partner Elaine Goldsmith-Thomas suggested her for the top role, an FBI informant with a troubled past. Hasak was sure Lopez would say no. But movie vets seeking nonfranchise material had begun drifting to television. A week later, Lopez told him she wanted to produce and star in the series, likening it to "NYPD Blue" and "Homicide: Life on the Street." In a way, she anticipated the rise of the late-2010s female antihero. Furthermore, she wanted to pitch it to a broadcast outfit, which would have been expected to enlist Julianna Margulies or another TV-centric actor, rather than a premium network.
ABC passed, but superproducer Ryan Seacrest, whom Lopez had befriended via "American Idol," helped establish "Shades of Blue" at NBC.
"It wasn't HBO, it wasn't Showtime," Hasak emphasized. "There were other places that were, I would say, as worthy or worthier of Jennifer Lopez. She was fearless. She decided with our team that this was the place to go."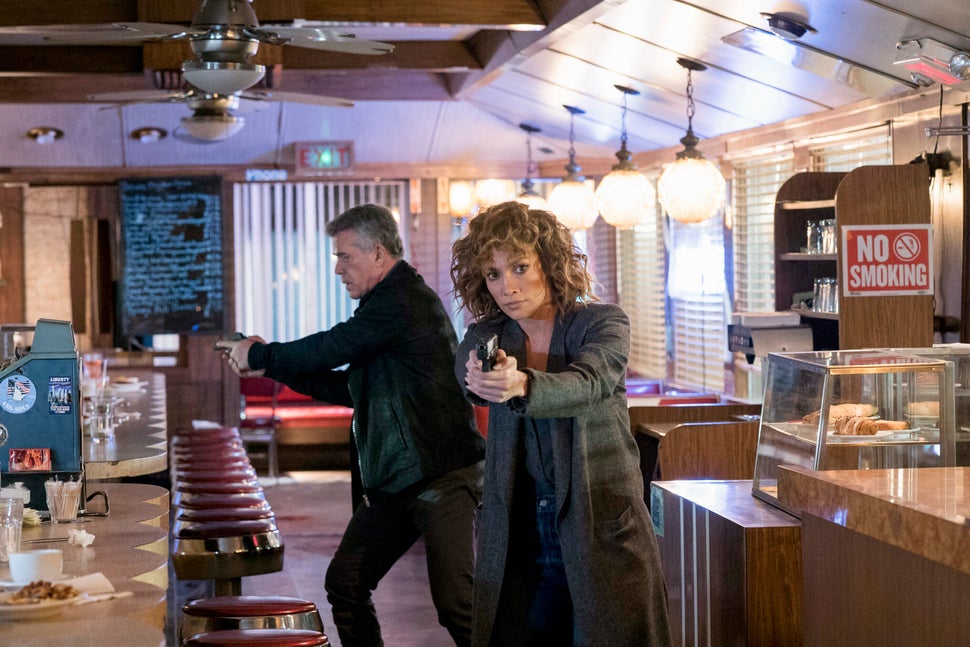 Fifteen minutes after their pitch meeting with NBC honcho Robert Greenblatt, "Blue" was given a 13-episode green light, Hasak said, with Oscar winner Barry Levinson ("Rain Man") helming the pilot. 
"I'm still hoping to work with her on a musical someday, too," Greenblatt said by email, presumably referencing the scrapped "Bye Bye Birdie" production that Lopez was attached to. "She's one of the most professional people I've ever worked with and I also think she's vastly underrated as an actor."
Lopez capitalized on "Blue" to, again, reach a wide audience that didn't necessarily subscribe to the narrative that Lopez isn't a viable actor.
"She's a fucking real person," Hasak said. "That bullshit of premier cable versus basic cable? She doesn't function in that universe. … She has the wherewithal of not doing the usual Hollywood bullshit and saying, 'I have to climb the highest mountain.'"
Mere weeks after the first season wrapped, Lopez launched a lavish three-year Las Vegas residency. Across 2016, 2017 and 2018, she produced and judged the competition series "World of Dance," resumed her status as one of the highest-paid celebrities, got engaged to Alex Rodriguez and starred in "Second Act." In a roundabout way, that "Working Girl"-lite comedy, released in December 2018, was a perfect setup for "Hustlers." Her character had to fight to demonstrate her business savvy, whereas Lopez had already done that. She was ready for the next challenge.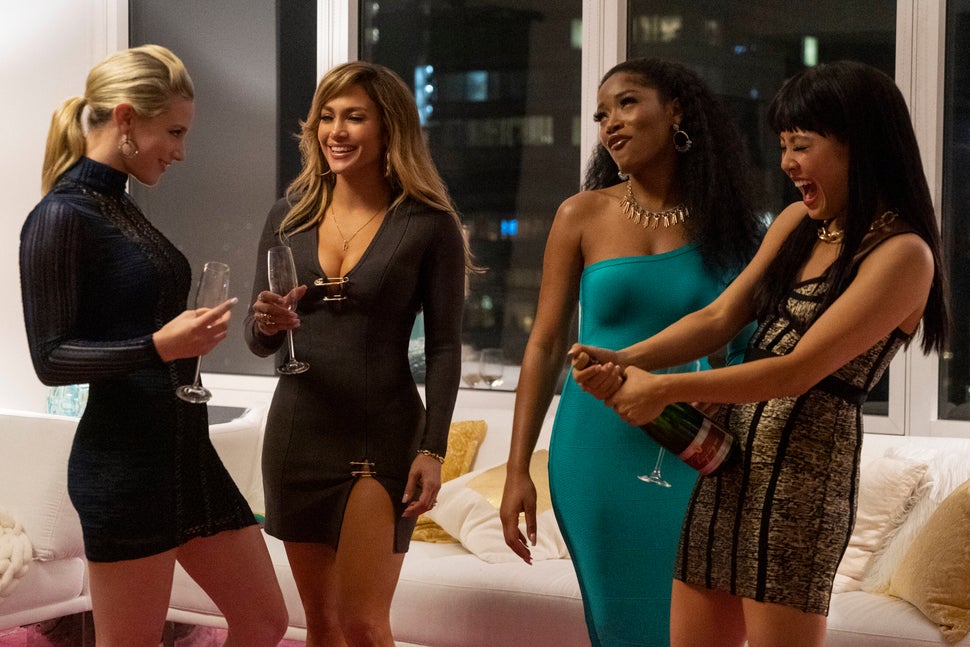 A zippy drama about New York strippers who fleece their male clientele after falling on hard times, "Hustlers" harnesses Lopez's power without sacrificing her vulnerability. She makes an entrance even splashier than the one from "Gigli," pole-dancing to Fiona Apple's "Criminal." As Ramona, whom director Lorene Scafaria said would have cited J.Lo as her style inspiration, she commands the film. Like Lopez, Ramona constantly sells her personality in exchange for admiration. Also like Lopez, Ramona is resourceful and bewitching, which makes the performance a clever extension of the actor inhabiting it. It also exemplifies the world-weariness that undergirds her screen presence. The role that is so well-suited it acts as a sort of destiny fulfilled.
The J.Lo brand is peaking in a way it hasn't since roughly 2002, which includes co-headlining the Super Bowl halftime show with Shakira and shepherding a film about Colombian drug lord Griselda Blanco. At a time when the entertainment establishment is reassessing how it treats women, Lopez's resurgence is a success story. Even without the Oscar nomination, the fact that her comeback coalesced at age 50 proves that Lopez's work ethic has made her invincible. Maybe the future Jennifer Lopezes of the world won't have to fight so hard not to be underestimated.
Since "Hustlers," Lopez has gotten "scads" of offers for reputable movies, according to Goldsmith-Thomas.
"I said to Jennifer the other day, 'Oh, my God, one year ago we would have begged to be in this conversation and now we're passing on this movie,'" she said. "We're incredibly aware that this is a club that we've wanted to be a part of. We take nothing for granted."
Illustrations by Rebecca Zisser/HuffPost. Photos: Getty, STX Films.
Calling all HuffPost superfans!
Sign up for membership to become a founding member and help shape HuffPost's next chapter

Credit: Source link