It was May 2016 when Jon Huertas learned his show "Castle" had been canceled. Shortly afterward, the actor had at least three auditions lined up, two of which were for narcotics "boss-type people."
"I wasn't interested in them. It was disturbing to me that those were the two main auditions I was up for," Huertas told HuffPost. He was tired of auditioning for stereotypical Latino characters. The third audition was to play a veteran with post-traumatic stress disorder for Netflix's "One Day at a Time," featuring a Hispanic family. But that didn't work out either as Huertas and creator Norman Lear didn't see eye-to-eye on the role. 
"Me being a veteran myself and having experience in that area, I had a different take on the character and I wanted to stay true to that," said Huertas, who spent eight years in the Air Force. 
But soon Huertas received another call. 
"The casting director called my people and said, 'Hey, do you think Jon could get over to Paramount real quick? We're casting another show.'" 
That show was NBC's "This Is Us."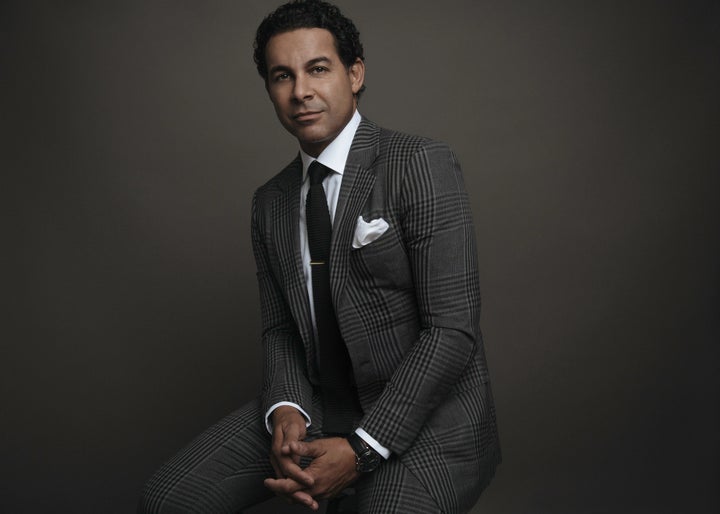 "I literally ran over there, not having read any of the material yet," Huertas recalled. "I had a meeting with [series creator] Dan Fogelman and the directors, and I went in there and I was the only person of color. Everyone else were white guys in their 40s with salt-and-pepper hair. I thought I was in the wrong room at first." 
Huertas read for the part of Mike and landed the role that same day. Mike, of course, ended up becoming Miguel Rivas, the Latino character Huertas has played since 2016, who starts off as Jack Pearson's (Milo Ventimiglia) colleague and good friend before getting together with Rebecca Pearson (Mandy Moore) after Jack dies. In the first half of Season 4, Rebecca starts showing signs of what appears to be some form of cognitive decline. Huertas says that when "This Is Us" returns on Tuesday, the series will dive a lot deeper into that storyline. 
"I feel like I've read a lot more material centered around dementia, Alzheimer's. It's definitely more visible now to us," Huertas said. "And me getting older and having in-laws and a mom who's getting older, the thoughts of actually dealing with dementia, I think everyone around the country ― and the world ― I think has that concern." 
Dementia and Alzheimer's aren't the only issues Huertas is glad to bring to light on the small screen. As Miguel, he also plays stepdad to the Pearson siblings: Kate (Chrissy Metz), Randall (Sterling K. Brown) and Kevin (Justin Hartley). 
"It's one of those things where the stepparent in every family can feel like an outsider. … The kids in a family sometimes don't realize what the love of another adult is doing for their mom or their dad, who is no longer with the original parent," Huertas said. "To respect and accept your parent's choice for a companion is super important." 
Actually getting into the mindset of what it's like to be an outsider is key to playing Miguel.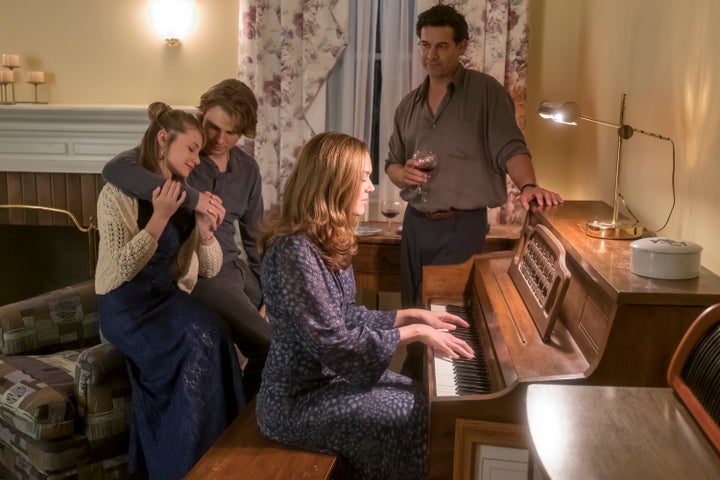 "There's a huge part of me in Miguel and a huge part of doing that, I feel the same energy that Miguel feels. So, that's what is hardest. You never want to feel like an outsider," he said. "You want to be included. You have people like Mandy Moore, who is the warmest and most giving actor I've worked with. She's an incredible person who if I am feeling lonely or left out as a character or as a person, she's there with open arms to embrace you. I feel the same way about Justin Hartley. He's such a gracious man and also as an actor, he's very giving, very empathetic — and unexpected from someone who looks like him!"
Since the beginning, "This Is Us" has explored many of the characters' backstories. But so far, the series has yet to show much from Miguel's past.
"I hope that the show definitely delves into Miguel's backstory, maybe how he became successful, how he became the husband of Rebecca. But we haven't had any huge discussions about it yet. We know how they got together. We haven't talked about how we're going to see that."  
My personal experience is the adult male Latino has always been the most underdeveloped character on television.
Jon Huertas
Huertas says he's proud to be part of a show that highlights a different type of Latino character. 
"To me, being an adult male Latino in this industry, a lot of adult male parts are either in the drug trade — whether they be traffickers, dealers, low-level thugs. It's either that or jobs like gardeners, valets — and of course, every cop show usually has a Latino," he said. "So to play Miguel, a person who's pretty successful in his choice of business and being in a relationship with the matriarch of the family, it would be a huge injustice if they didn't delve into that. I think it's the right time with everything we see when it comes to the disparity between men and women, people of color. For me, my personal experience is the adult male Latino has always been the most underdeveloped character on television."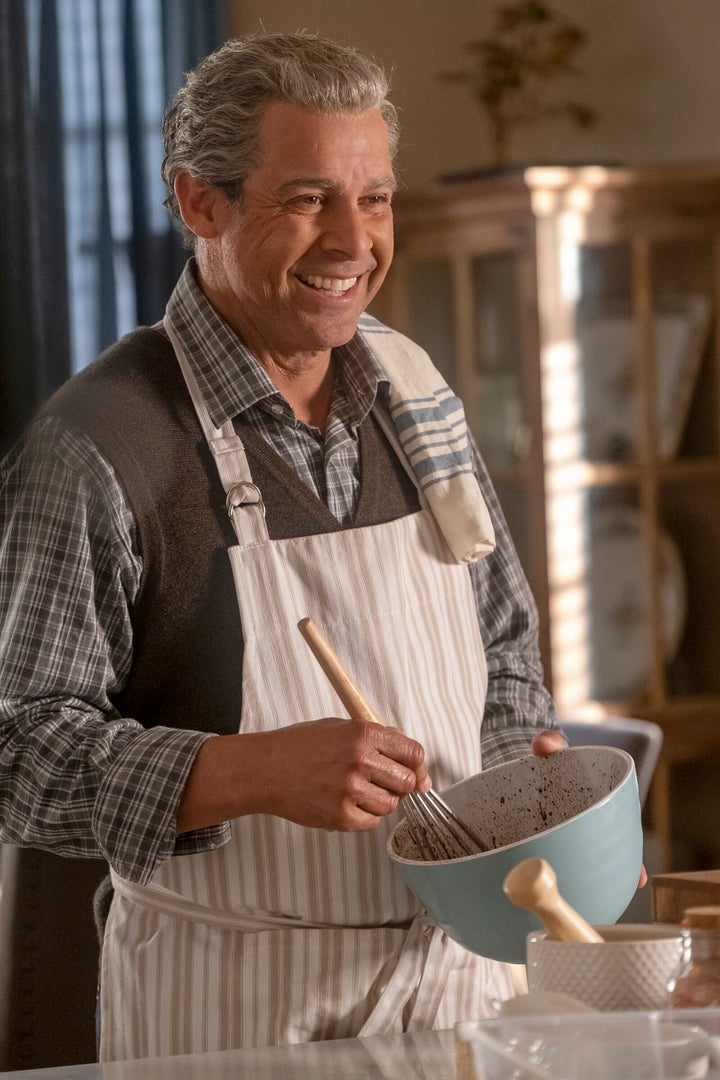 As a Latino, Huertas says he feels a huge responsibility to portray a character that could be considered a role model to young Latino boys.
"You have young men making choices on who they are going to be," he said. "And it would be great for them to be able to see someone and say, I wouldn't mind having a journey like that character, or that person." 
Since "This Is Us" launched in 2016, Huertas has spent a good part of his time on the set of the show. He also works behind the scenes, producing and directing other projects.
But when he does have time off, Huertas enjoys traveling and educating others about ocean conservation through various organizations, including Wildlands. An avid diver, he's also an ambassador for Kind Traveler, a socially conscious hotel booking platform. He recently took a trip to the Maldives, where he took part in conservation initiatives in addition to exploring the area.  
"For me, personally, because I am the type of person who wants to do something for the environment, to do something to always want to give back, I would feel guilty not investing time in conservation," he said.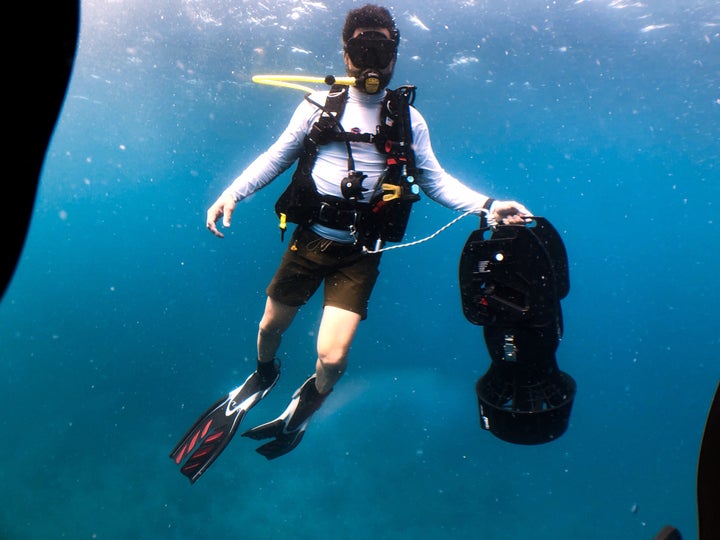 "Having the love of animals just drives me," he added. "There's so much beauty in wildlife and there's so much beauty in the wildlands that still exist. Whatever we can do to educate youth is the best direction we can go in ― to teach our kids that this is very important to the survival of our planet and the survival of ourselves." 
Huertas says he's looking forward to his next conservation-focused trip, possibly to Jordan. And of course, more seasons of "This Is Us." The series has already been renewed for Seasons 5 and 6. 
"It makes me feel like I've won the lottery or that I'm one of the luckiest people in the world — to have a job that I would do for free if I had to. And 'This Is Us' is at the pinnacle of that. It's something you dream about as a young actor to land a gig like this."
"This Is Us" airs Tuesdays at 9 p.m. ET on NBC. 
Calling all HuffPost superfans!
Sign up for membership to become a founding member and help shape HuffPost's next chapter

Credit: Source link