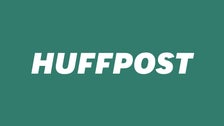 By Edward Vargas, Senior Analyst, Latino Decisions
Like all voters in the electorate, Latino are paying attention to a wide variety of issues, especially the environment. The appointment of Oklahoma Attorney General Scott Pruitt to lead the Environmental Protection Agency has caused a large divide among Senators. In fact, all ten Democrats on the Senate committee tasked with considering President Donald Trump's pick to lead the EPA boycotted the meeting to vote on Pruitt. Of great concern for Latinos is Pruitt's history of litigation that negatively impact Latinos such as a 2016 lawsuit against President Obama on power plant emissions.
A recent poll of Latino voters, suggests that these actions are at odds with Latinos who strongly feel (83 percent) the U.S. should require power plants to reduce carbon emissions. Moreover, given that Latino children are disproportionally impacted by asthma, Latinos oppose Pruitt or any politico who denies the scientific evidence of climate change and the urgency to act on climate change. In contrast, Latinos deny the claim that passing environmental laws will hurt the economy. To the contrary, polling data finds that over 60 percent of Latinos believe passing stricter environmental laws would improve growth and create economic prosperity through job creation.
Furthermore, the most recent Latino polling finds that 70 percent of Latinos say it is extremely important that the next President and Congress to take an aggressive stance on global warming or climate change. When stratifying the sample by key states, we find that from Arizona to Florida to Colorado and Nevada – more than 70 percent of Latino voters believe it is important for the new administration to take steps to pass legislation to aggressively combat global warming or climate change. We also find that over 80 percent of first time voters believe it is very important to that the new administration tackle global warming and climate change. The trend is consistent for millennials and viejitos, for men and women, and for immigrants and U.S. born Latinos. By wide margins, Latinos want to see more aggressive policies to combat climate change and reject the policy record of Mr. Pruitt.
When examining views towards clean energy, we find that over 72 percent of Latinos think it is extremely and very important for the new administration to take steps to develop and set requirements for increased use of clean energy sources like wind and solar power. The key demographics that were more likely to say extremely important include millennials and first and second generation Latinos, that are all growing as a share of the electorate.
We also find strong support for clean energy across party lines, where we find 44 percent of Latino Republicans think it is very important and an additional 31 percent of Republicans who say it was somewhat important for the new administration to take steps to increase clean energy like wind and solar power. This is compared to 83 percent of Latino Democrats saying very important and 15 more percent saying somewhat important. Given the current divide on Pruitt's appointment and his unwillingness to be transparent on his long record of suing the EPA, it is no surprise that Latinos foresaw this pick as controversial and against the best interests of the environment and the Latino community.
Edward Vargas, Ph.D. is Senior Analyst at Latino Decisions. He received his Ph.D in Public Affairs from Indiana University. His research explores health and environmental disparities, social policy, quantitative research on race and ethnicity, and immigration. He currently holds a Postdoctoral Fellowship in the Center for Women's Health and Health Disparities Research at the University of Wisconsin, Madison.
REAL LIFE. REAL NEWS. REAL VOICES.
Help us tell more of the stories that matter from voices that too often remain unheard.

Credit: Source link