Over one billion people in India have been asked to observe a 14-hour long curfew as authorities battle to contain the fast-spreading epidemic.
More than 320 people have so far contracted the disease and four deaths were reported in India due to coronavirus, according to official data.
At least 300,097 infections have been confirmed worldwide, including 12,895 deaths, in 169 countries, according to data collected from national authorities and the World Health Organisation.
Around 80% of cases of Covid-19 will be a mild to moderate illness, close to 14% have severe disease and around 6% are critical.
Generally, a person needs to be 15 minutes or more in the vicinity of an infected person, within 1-2 metres, to be considered at-risk or a close contact.
While the curfew is voluntary and is not an outright ban on the movement of people, Indian Prime Minister Narendra Modi's national appeal for social distancing has helped dramatically reduce the number of people taking to India's densely crowded streets.
Experts have warned that the country's cases are growing at rates seen during the early stages of the outbreak in other countries, which subsequently reported exponential increases in infections.
With over 1.3 billion people, India is trying to battle a pandemic with limited resources.
Minutes before the self-imposed curfew kicked in, Mr Modi said the curbs would help authorities better fight the Covid-19 menace. "The steps we take now will help in the times to come," he said in the tweet.
While the curfew will be relaxed by Sunday evening, authorities have declared lockdowns in many cities and suspended several rail and road transport services as fears of community transmission of the virus grew across India.
"The curfew period has given us a chance to scale down each and every activity across India," said a senior aide to Mr Modi, adding that a more rigid approach could trigger protests or unrest.
"A breakdown of law and order will be the worst thing to happen at this point of time," he said on conditions of anonymity.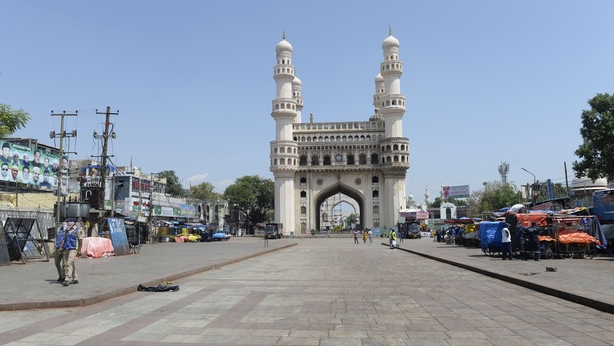 In India's financial capital, Mumbai, where millions of people depend on urban rail systems, only workers involved inessential services were allowed to travel on truncated services.
State leaders urged citizens not to rush to villages to prevent the virus spread but tensions have mounted as angry labourers protested at some bus stations against sudden closures of basic transport services.
Private events, such as weddings, and local elections were cancelled.
The federal government was accelerating the production of masks and allowed deodorant manufacturers to produce sanitisers.
Mr Modi has requested citizens to stand at balconies and near windows on Sunday evening to clap and ring bells to praise emergency personnel and sanitation workers who are at the frontline in the fight against coronavirus.
India has cancelled most entry visas for people flying in from other countries.
Facebook Inc's WhatsApp launched a helpline number to ensure circulation of accurate information after India's technology ministry asked them to ramp up vigilance to prevent spread of misinformation about the virus outbreak.
With 400 million users, India is WhatsApp messenger's biggest market.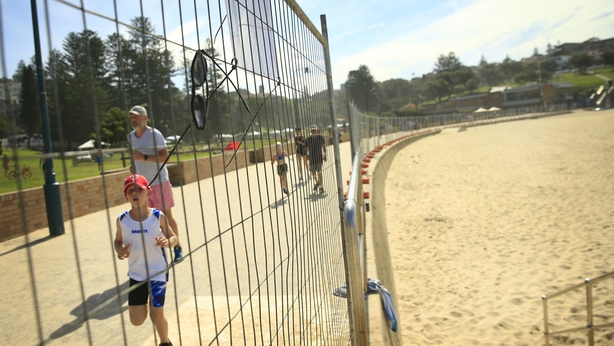 Australia announces €36 billion in virus relief 
Meanwhile, Australia announced a €36 billion spending plan to limit the economic damage from the coronavirus pandemic, as citizens were told to cancel domestic travel plans to slow the virus spread.
Treasurer Josh Frydenberg said the latest Aus$66 billion announced brought government and central bank measures to support the economy to Aus$189 billion – or nearly 10% of gross domestic product (GDP).
"These extraordinary times require extraordinary measures and we face a global challenge like we have never faced before," he told reporters in Canberra.
"Today's announcement will provide hope and support for millions of Australians at a time when they need it most."
Small businesses and non-profits will receive cash subsidies of up to Aus$100,000, unemployment payments will be temporarily doubled and pensioners will receive Aus$750 cash.
Workers whose income has fallen by at least 20% due to the coronavirus outbreak will be able to access their retirement funds early, with those facing hardship allowed to withdraw up to Aus$20,000 over two years.
Mr Frydenberg said the economic shock was now expected to be "deeper, wider and longer" than was believed just 10 days ago and additional measures would be required.
The country appears poised to slip into recession as a result of the coronavirus outbreak after a record 29-year run of economic growth.
Australia has recorded more than 1,300 cases and seven deaths from Covid-19.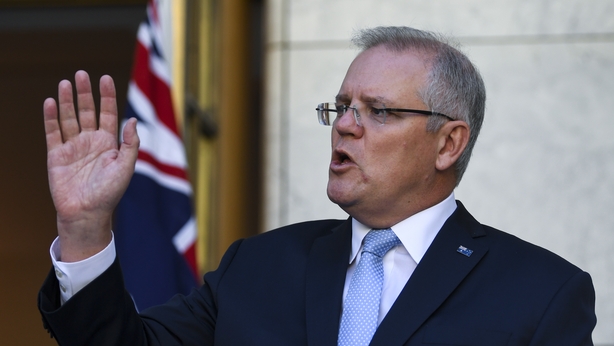 Prime Minister Scott Morrison said the government was also "moving immediately" to recommend against non-essential travel, warning further measures were imminent to deal with localised outbreaks.
He said work-related trips, the transport of essential supplies and travel on compassionate grounds could continue but people should cancel any other travel plans ahead of the upcoming Easter school holidays.
"More stronger measures will be coming and they will be coming in more localised areas to deal with outbreaks," Mr Morrison said.
"What that means is, what may be necessary in a part of Sydney may not be necessary at all in… other parts of the country."
---
Read more: 
Warnings about a global pandemic were ignored – then Covid-19 struck
From here in the US, home has never felt so far away
Latest Covid-19 stories
---
Australia has already sealed off its borders, putting in place an unprecedented ban on entry for non-residents in the hope of stemming the rise of Covid-19 infections.
Four Australian regions – the island state of Tasmania, South Australia state, Western Australia state and the Northern Territory – have also implemented a 14-day self-isolation period for all visitors.
Announcing the state's border closure Sunday, Western Australia Premier Mark McGowan said he was considering using Rottnest Island – a popular tourist destination and former Aboriginal prison site – as a quarantine zone for people who refuse to self-isolate or are unable to do so.
New South Wales and Victoria states on Sunday announced a shutdown of non-essential services, with supermarkets, pharmacies and petrol stations among those businesses that are exempt.
Mr Morrison said political leaders would meet Sunday evening to consider stricter isolation rules.

Credit: Source link