Australian retailer, Zimmermann, has responded to the allegations of discriminatory brand guidelines.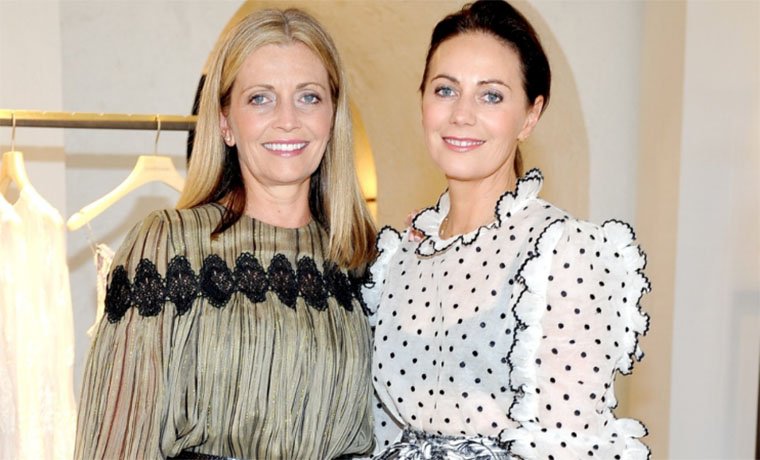 Documents leaked regarding its code of conduct for retail workers, explicitly outlining the presentation of each staff member.
The issues highlighted include the recommended eye makeup, hairstyles and specific recommendations for its staff.
The guidelines specify that its staff must have hair "worn in soft, textured loose waves, or blow dried straight with a centre part or side part. If worn up there are to be no high buns, top knots, plaits, braids or ponytails worn high on top of the head."
Issues have arisen as the Euro-centric guidelines do not reflect the world's current issues regarding race equality.
Zimmermann has since released a statement regarding the leaked documents, acknowledging that the company will work to confront these issues.
"We acknowledge that we must confront instances of unacceptable behaviour in our company and any business practices that contribute to the broader problem of systemic racism in society," the statement read.
"We have a responsibility to actively do better and make changes without delay, not just in America but here at home in Australia and in our teams globally. As a brand and as a company, we condemn racism of all kinds and we need to consistently demonstrate this in our actions.
"We have reflected on how we can do more to educate our teams, build on our diversity and advance equality in our organisation. We have listened to the feedback from people both inside and outside the business and are determined to be part of meaningful and positive change in the global fashion industry."
The business has also outlined the following actions that it will take:
Reinforcing zero tolerance for racism or discrimination in our workplace;
Ensure diversity in recruitment across our business and create a Diversity and Inclusion leadership group at our company to lead and drive our actions;
Implement additional training for all our teams – corporate and retail – to build the culture of diversity and inclusion we strive for;
Ensure we have constant diverse representation in our campaigns and shows – both behind the scenes and on the runway;
Donate to the NAACP Legal Defence and Educational Fund in America and the Aboriginal Legal Service here in Australia;
Encourage our partners to make similar commitments and be active in the conversation about how brands can be a force for change
"Consistent with these commitments, we have already identified several individuals from both inside and outside our company that can join the leadership group to help us with this key initiative," the company said.
"We are also implementing a corporate training program to address, amongst others, issues of unconscious bias and will create an anonymous reporting tool to report incidents. In Australia we have a paid Graduate training program which we will use as a template in our US business to create a better work environment, in particular for interns."
"We will continue to listen to our teams, clients and community to learn from them and their experiences, and promise to do more," said the retailer.
Power Retail is dedicated to providing critical and live e-commerce retailer benchmarking data and shopper insights for the online retail industry. Click here to find out more about Power Retail E-Commerce Intelligence or here to sign-up for the free weekly Pulse Newsletter for more essential online retail content.
Credit: Source link