Two Macquarie University filmmakers will feature in the first ever virtual edition of the Sydney Film Festival, launching on 10 June.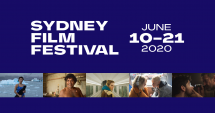 Dr Tom Murray and Dr Karen Pearlman from Macquarie University's Department of Media, Music, Communication and Cultural Studies have both had films shortlisted for prestigious awards in the festival, which for the first time will make its line-up available for audiences to stream the films.
Dr Tom Murray's The Skin of Others is shortlisted for the Documentary Australia Foundation Award for Best Australian Documentary. Part of an ARC Discovery Early Career Researcher Award research project, the film explores the significant foundational narratives of Australia: World War I and the Frontier Wars, through the biographies of two remarkable Aboriginal men – Douglas Grant and Balang T.E. Lewis.
"I'm thrilled to represent Macquarie University at this year's Sydney Film Festival. Having two of our films in a prestigious international festival is certainly a real coup and a fantastic opportunity to showcase our research more broadly across Australia," says Dr Murray.
"The Skin of Others explores the ways in which we as Australians tell the story of our national history – and the history of our national story.
"I hope that the film makes audiences feel, and consider, the long Aboriginal heritage that still connects First Australians to ancestral country. I also hope that the film is part of a conversation encouraging people to listen to and act on the wisdom of the world's First Nations people who have long been trying to explain that it is essential to live in greater concert with the vast web of life around us."
Among the finalists for the Dendy Awards for Australian Short Films is Dr Karen Pearlman's film I want to make a film about women which was supported by a Macquarie Research Seeding Grant. The third in a trilogy of films about Soviet women filmmakers, it aims to recover and re-position the creative and intellectual work of women in the development of film form.
"It means a great deal to me to be a finalist in such a rich field of contenders," says Dr Pearlman. "I want to make a film about women is a direct outcome of the exceptional environment created by Macquarie University for creative practice research."
"The film is a love letter to Russian constructivist women. It brings to life revolutionary women artists of the 1920s and speculates on what they said, did, and might have created had it not been for Stalin's suppression.
"I hope that audiences take away from it a sense of the creativity and ingenuity of these women and are inspired not only to search out their films and art works, but to question the histories in which their innovations and ideas have been overlooked."
The Sydney Film Festival's full program and tickets for all films are available now.
/Public Release. View in full here.
Credit: Source link