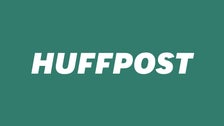 The year is 1947.The location is a small farming town in Chihuahua, MX called Santa Rosalia de Cuevas. In this placed lived an 8-year-old girl by the name of Eva Estrada who was incredibly passionate about the idea of one day learning how to read. Eva's fondest memory is that of going to get eggs at the local shop for her mother, but it wasn't that she was thrilled about eating all these eggs, but yet the idea of unwrapping the newspapers in which those eggs came was the light in her day. Eva would stare at the words as if there were no tomorrow dreaming of the day in which she would be able to read them.
Eva went on to become an avid, intellectual reader who for long dreamt about the possibilities that an education could bring her, but her life would give a different turn as her father passed away and she had no option than to drop out and begin working to help her mother raise her 6 siblings. Eva would end up moving to the big city where she worked as a maid to wealthy families. Ultimately Eva went on to pay for her younger sisters education, which was a dream she never had the opportunity to do for herself.
The story that connects Eva and I or as I like to call her My llalla aka my paternal grandmother is the one where she became my inspiration, my cross-generational mentor and most of all the interrupter against all adversity that came my way by always reminding me to stay strong and to remember that I could accomplish anything I set my mind to.
Now, fast forward to 1997, the year in which I arrived to the US as a child with my parents and siblings from Chihuahua, MX.
According to research I had all the needed variables to be a statistical failure.
1. I was an immigrant
2. English was not my first language
3. I was of low-income status
4. My parents were not college educated
5. I was undocumented
6. I was a girl
My story is one of many struggles, hardships, and barriers but as I reflect on the journey life has taken me, I remind myself that I am not the only young woman who will encounter them and that is why I believe in the power of cross-generational mentorship to help young women in need up the path to success.
Every single one of you can become an interrupter to the many struggling girls and young women fighting for the opportunity to make their dreams a reality and their path to leadership a tangible one.
Think of being an interrupter sort of like being a superhero or, perhaps even better
A SUPPER SHERO– who protects the coming generations of underprivileged girls and women against the many pitfalls of inequity life will bring them.
A Recent study states that women are much less likely than men to be considered leaders.
What do you think about this?
Further than that…The Center for American Women and Politics (CAWP) Notes that in the 114th US Congress, women occupy only 20 out of 100 seats in the senate and only 84 out of 435 seats in the house of representatives, and of the 104 women members of congress only 33 of them are women of color.
As we can easily tell, rising into leadership while being an underprivileged woman is no easy task, much less if you area woman of color. But that is why I am, here to remove the depression and to fill you with motivation and inspiration to act.
➢ Young girl and women doubting yourselves day and night, wondering if you will ever be able to succeed.
➢ This for the mothers out there who hope and dream that their daughters will have an equal opportunity to excel
➢This is for those men in the audience who have a daughter, a sister, a wife, a mother, a niece or granddaughter who you want to watch rise to their full potential
➢It is For you, amazing, thriving working and retired women hoping to someday become the mentor you never had. And to the immigrant parents….
Esto es para todos los padres immigrantes que nunca pensaron que podrian contribuir como mentores de sus hijos por el simple hecho de no tener una educacion universitaria .
Or as I would say in English….
This is for the immigrant parents who never thought they could contribute to their children's education because they didn't have a college degree.
I am proud to say that I come from a very humble family where my father until this day works as a hard working construction man and my mother as a devoted housekeeper.
I became the first in my family to graduate from high school and went on to become a passionate young woman involved in higher education, legislative systems, civic engagement, policy, and advocacy. It was during my undergraduate life that I began to face the inequities within systems that weren't inherently created to help underprivileged young women succeed.
It was here that I began to meet the "Interrupters" who like My llalla Eva Estrada Nava helped me achieve the unachievable for a girl like myself. But, now the question becomes how did these interrupters do such things? Well, I certainly can't go story by story because I would be here for months…But what I have done for you, is I have created what I would like to officially call:
Eva's 5 Steps to becoming a positive Interrupter for underprivileged young women.
Step #1. Acknowledge the inequities between men, underprivileged young women, and women of color in order to generate opportunities for change.
Just like the many NM state legislators who welcomed me as an intern and as an education advocate at the state legislature during the past 6 years, regardless of the fact that I held no legal status. Not only did they teach me the meaning of growing tough skin but they unconsciously helped me acquire a sense of belonging in a world so distant from my every day life.
Step #2. Believe in us…believe in the hopes, dreams and aspirations of all underprivileged girls.
Just like Congresswoman. Michelle Lujan Grisham did in 2013 when she invited me to be her guest of honor at the Whitehouse where I met and spoke to the US President and Vice President. I recall it as if it were yesterday; my legs shook every step I took forward. It was nothing but a dream as I roamed the halls of history and contemplated the fact that an undocumented immigrant girl like myself would ever have the opportunity to do such thing.
Step #3.provide us with ripple effect opportunities to help us learn, thrive and advance. Just like my good friend and mentor Pablo Manriquez did when he helped me share my story as I became the first dreamer to ever intern with a national political party headquarters. His support connected me with the Huffington post and the opportunity to become a political blogger.
Not only did Pablo generate ripple effect opportunities for me but he stood in firm support when I was attacked by media for being allowed to serve as an intern while undocumented.
Step #4.Mentor, sponsor or guide us through mental, physical, academic or financial support. Just like the many incredible organizations and leaders, I have had the honor of being supported by:
From those who have financially supported my academic dreams, to those who mentored me since the day I arrived to college, to those who helped me through my struggle with mathematics, to those who taught me the meaning of self-care.
Step #5. Help us find grounding and remind us who we are, where we come from, and who we represent.
Just like my dear llalla Eva did by always demonstrating her selfless courage through her love and encouragement until the moment in which she held my hand and took her very last breath of life this past June 28 at 4:12 am.
Nothing would have made me happier than to have her sitting in front of me right now, but I am confident that her angel self is right by my side.
My llalla's 5 steps were actions that she lived by and every time I was pushed down and told I would never succeed she would rescue me by simply INTERRUPTING the negative thoughts by telling me that I had the power to accomplish whatever I set my mind to.
Now, after becoming the first in my family to obtain a Bachelors Degree, and to have been accepted into a graduate program, I am compelled to reinforce the importance of mentorship for the many young underprivileged girls coming right behind.
We live in a world…. where girls and women are still fighting to obtain basic human rights. That is why we must empower our young women of color to lead the way as we create a world full of "HER-STORIES" that will continue the trail marked by the many SHEROES who have begun the path for us.
This is why I will continue to work to change the systems policies and laws that prevent or delay the success of our minority women.
I will work to generate ripple effect opportunities through the creation of a "Cross-Generational Minority Women Leadership Institute" where we will follow Eva's 5 steps to help young women rise and lead in any field, path or career goal.
I hope that you acknowledge that YOU are a powerful, capable, transformational leader, who can become the interrupter -the GIRL right next to you might BE needing Right Now.
"If your actions inspire others to dream more, learn more, do more and become more, you are a leader"

John Quincy Adams
REAL LIFE. REAL NEWS. REAL VOICES.
Help us tell more of the stories that matter from voices that too often remain unheard.

Credit: Source link